Wait, Could We Change Our Minds about Billy on the Street?
Is the show worth the watch? Stephen Metcalf and Dana Stevens reconsider.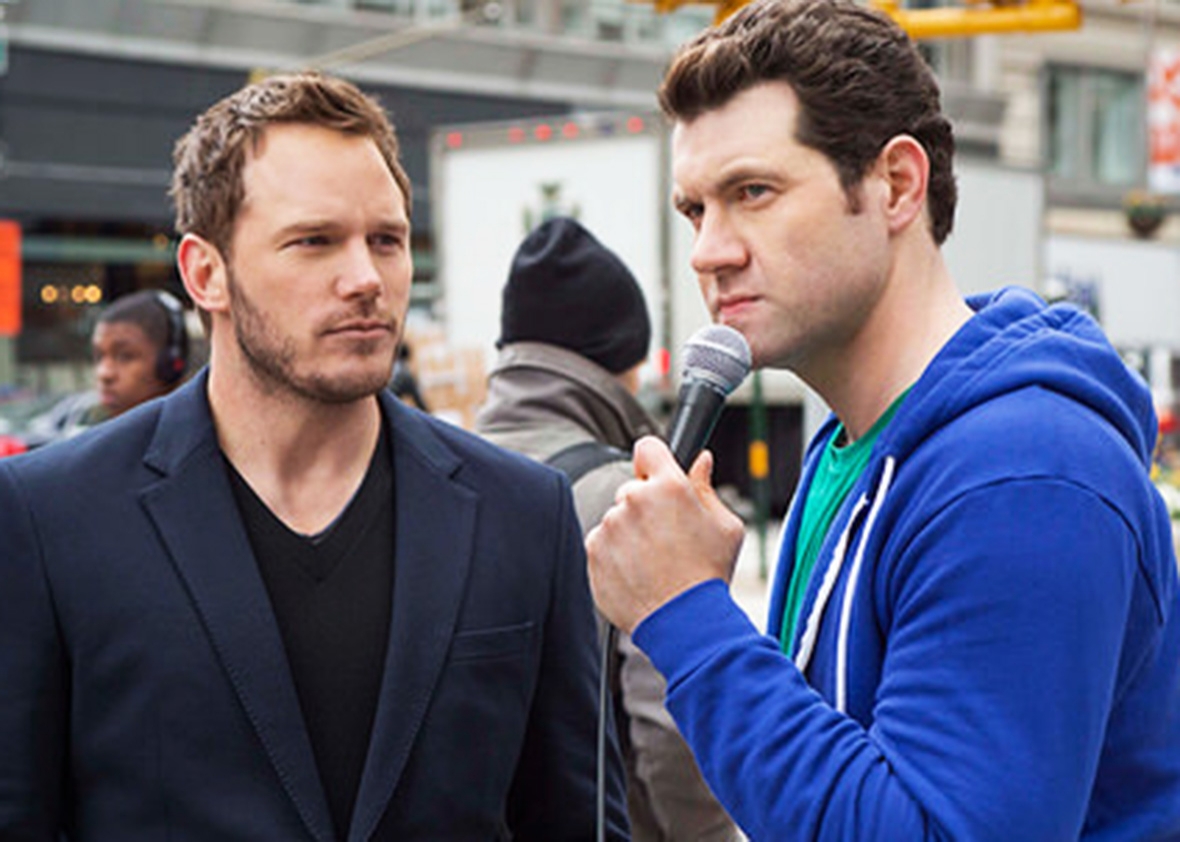 In the Slate Plus bonus segment of Wednesday's edition of the Culture Gabfest, Julia Turner asks Stephen Metcalf and Dana Stevens for a do-over when it comes to their feelings about the television show Billy on the Street.
When the hosts discussed Billy on the Street a few weeks ago, Dana and Stephen admitted that they didn't like the show at all and found it to be humorless, assaultive, and even horrible. Julia disagreed. Her solution? Make them watch four segments to see if they'll change their minds.
Which best-of segments did Culture Gabfest listeners suggest that Dana and Stephen watch? And in the end, did either of them crack a smile?
Get more of the Culture Gabfest!
Sign up for Slate Plus to hear this bonus segment, and you'll get the extended, ad-free version every week. 
Your Culture Gabfest podcast feed
Copy this link and manually import it into your podcast app:
For full instructions see the Slate Plus podcasts FAQ.