The Culture Gabfest "Spy. Unreal. Wow." Edition
Slate's Culture Gabfest on Spy, Unreal, and the writers' room at ClickHole.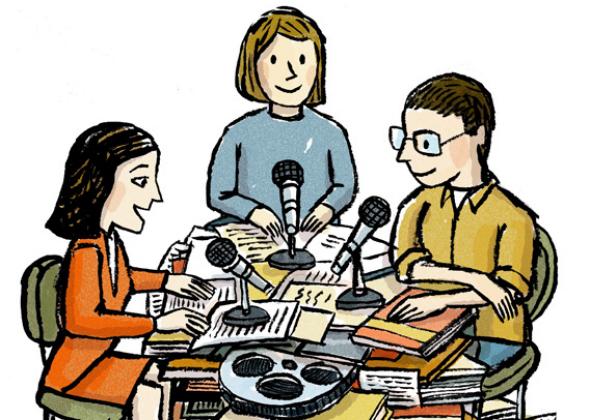 Listen to Culture Gabfest No. 351 with Stephen Metcalf, Julia Turner, and Dana Stevens with the audio player below.
On this week's Slate Culture Gabfest, the gabbers discuss Spy, a new film by Melissa McCarthy and Paul Feig. Is it their best collaboration since Bridesmaids? Next up, Unreal is a new scripted drama on Lifetime that takes a dark look at the world of reality television. Is it a satisfying takedown of the genre? Finally, guest Dan Kois joins to talk about his recent visit to the ClickHole writers' room and why he thinks the Onion spinoff is the best thing on the Internet.
Links to some of the things we discussed this week follow:
This week the Culture Gabfest is sponsored by Tastebud: a new mobile app that lets you share and discover movies, music, books, TV shows, podcasts and apps. Get Tastebud now in the App Store or visit the website. The Gabfest is also sponsored Audible, which has more than 180,000 audiobooks and spoken-word audio products. Get a free audiobook of your choice here. Finally, we are sponsored this week by Birchbox Man. Use promo code CULTURE to get 100 Birchbox points with the purchase of your subscription.
This podcast was produced by Ann Heppermann. Our intern is Lindsey Albracht.