The Culture Gabfest "Steve Has a Hangover in Toronto" Edition
Slate's Culture Gabfest on Ex Machina, David Letterman, and Lip Sync Battle.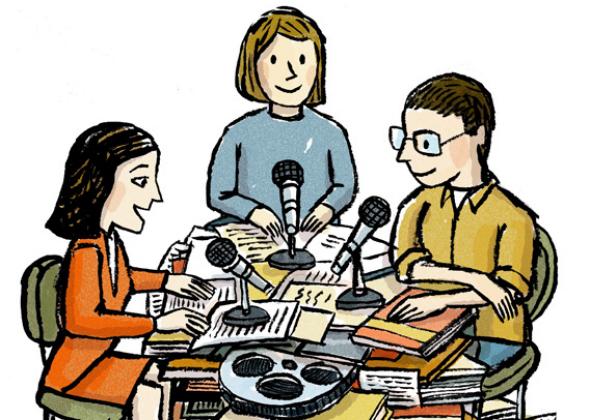 Listen to Culture Gabfest No. 347 with Stephen Metcalf, Julia Turner, and Dana Stevens with the audio player below.
This week on Slate Plus, the critics will talk about what they're reading at the moment and how the Internet has affected their reading habits.
On this week's Slate Culture Gabfest, the critics discuss Ex Machina, a sci-fi thriller and meditation on artificial intelligence. What kinds of questions does it pose about human consciousness and technological hubris? Next up, guest Jessica Winter joins to talk about David Letterman's 33 years as a late-night host. What did Letterman offer to the late-night landscape that felt distinctive? Finally, Lip Sync Battle is a TV spinoff based on the Jimmy Fallon segment. The critics weigh in: Is it intriguing to watch celebrities give vulnerable and silly performances, or is this show an overproduced bore?
Links to some of the things we discussed this week follow:
Dana: Calling your cable provider to ask about lowering your rate if you're experiencing poor service.
Steve: Sydney's, a men's clothing store in Toronto
This podcast was produced by Ann Heppermann. Our intern is Lindsey Albracht.
*Correction, May 13, 2015: This page originally misspelled Malin Akerman's last name.