The Culture Gabfest "Woodshedding" Edition
Slate's Culture Gabfest on Unbreakable Kimmy Schmidt, TV opening credit sequences, and Ryan Boudinot's takedown of MFAs.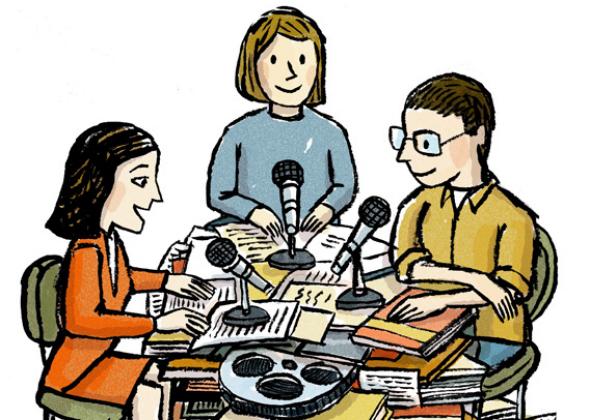 Listen to Culture Gabfest No. 338 with Dana Stevens, Dan Kois, and June Thomas with the audio player below.
This week on Slate Plus, Dana and June debate the merits and disadvantages of daylight saving time.
On this week's Slate Culture Gabfest, the gabbers discuss Tina Fey's new Netflix comedy, Unbreakable Kimmy Schmidt. Is it really the new 30 Rock? Next up, what makes a good TV opening credit sequence, and does The Fosters have the best one of right now? Finally, Ryan Boudinot wrote a scathing takedown of MFAs and MFA students for the Stranger. Was his critique merited, or is getting an MFA worth the cost?
Links to some of the things we discussed this week follow:
This podcast was produced by Ann Heppermann. Our intern is Lindsey Albracht.
*Correction, March 11, 2015: This post originally misstated that the Wharton Esherick Museum is located in Paoli, Pennsylvania. It is in Malvern, Pennsylvania.