The Culture Gabfest "There's No Wrong Way to Use a Margarita Pool" Edition
Slate's Culture Gabfest on The Last Man on Earth, Karl Ove Knausgaard's travel writing, and the viral phenomenon of "the dress."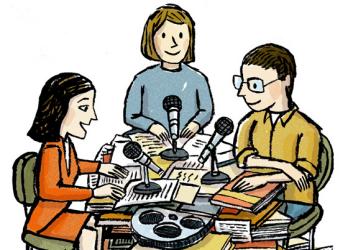 Listen to Culture Gabfest No. 337 with Stephen Metcalf, Dana Stevens, and Julia Turner with the audio player below.
Go to slate.com/cultureplus to learn more about Slate Plus and join today. This week on Slate Plus: Is TV small talk ruining our dinner parties? The critics discuss Daniel Engber's recent piece in Vulture.
On this week's Slate Culture Gabfest, the gabbers discuss The Last Man on Earth: a new post-apocalyptic sitcom starring Will Forte. Can a show with this premise last longer than a couple of episodes? Next up, Karl Ove Knausgaard is writing a travel story for the New York Times Magazine. Is it an epic, Tocquevillian tour de force or a self-indulgent piece of stunt journalism? Finally, a picture of a white and gold (or was it black and blue?) dress broke the Internet last week, generating a worldwide existential crisis of perception. What made it such a viral phenomenon?
Links to some of the things we discussed this week follow:
Outro: "One" by Three Dog Night
This podcast was produced by Ann Heppermann. Our intern is Lindsey Albracht.