The Culture Gabfest "Decapitated Swan Dress" Edition
Slate's Culture Gabfest on the Academy Awards, Björk's album Vulnicura, and audiophilia.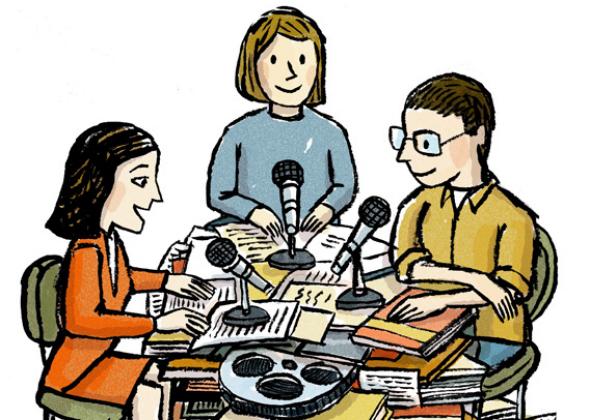 Listen to Culture Gabfest No. 336 with Stephen Metcalf, Dana Stevens, and Julia Turner with the audio player below.
This week on Slate Plus, the critics weigh in on the question that Dana recently answered for the New York Times Book Review: Is writing a job or a calling?
On this week's Slate Culture Gabfest, the critics are joined by Slate music critic Carl Wilson. First up: the Academy Awards. From a sartorial snoozefest on the red carpet to Neil Patrick Harris' flat hosting, this year's ceremony was a racially uncomfortable slog. Then the critics discuss Björk's album Vulnicura, which chronicles her separation from artist Matthew Barney. And finally: A debate rages between Seth Stevenson and Fred Kaplan on Slate. Does fancy sound equipment improve the experience of listening to music, or is it all just technological snake oil? The gabbers chime in.
Links to some of the things we discussed this week follow:
Outro: "Triumph of a Heart" by Björk
This podcast was produced by Ann Heppermann. Our intern is Lindsey Albracht.