The Culture Gabfest "Ass Over Teakettle" Edition
Slate's Culture Gabfest on Better Call Saul, Whiplash, and the ethics of publishing Harper Lee's manuscript.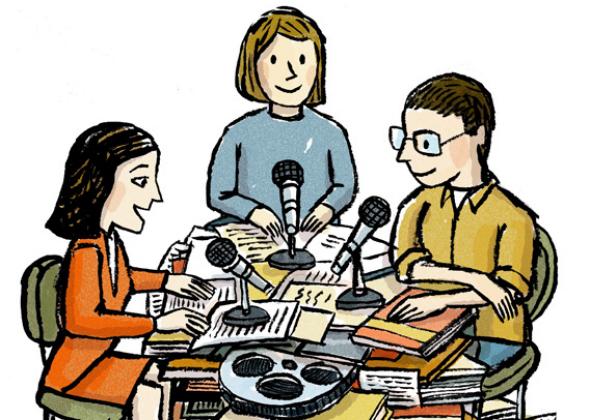 Listen to Culture Gabfest No. 334 with Stephen Metcalf, Dana Stevens, and Julia Turner with the audio player below.
Just in time for Valentine's Day, this week Slate Plus listeners will hear the critics' picks for the best love songs of all time.
This week on the Slate Culture Gabfest, the critics discuss the Breaking Bad prequel Better Call Saul. Can the show break new ground in Albuquerque's underworld? Next up, Whiplash is Damien Chazelle's Oscar-nominated thriller. Is tough love the best way to nourish talent? Finally, the critics weigh in on the ethics of HarperCollins' decision to publish Harper Lee's recently discovered manuscript, Go Set a Watchman.
Links to some of the things we discussed this week follow:
Outro: Bob Dylan, "Why Try to Change Me Now"
This podcast was produced by Ann Heppermann. Our intern is Lindsey Albracht.