The Culture Gabfest "Expensive Speech" Edition
Slate's Culture Gabfest on Selma, the cultural response to the Charlie Hebdo attacks, and the new online-only Merriam-Webster edition.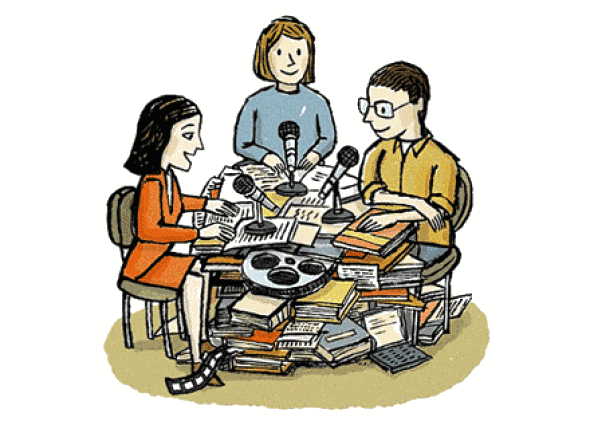 Listen to Culture Gabfest No. 330 with Stephen Metcalf, Dana Stevens, and Julia Turner with the audio player below.
This week, Slate Plus listeners will hear Julia and Dana interview departing intern Jo Livingstone, who is leaving the show to finish up her Ph.D.
This week on the Slate Culture Gabfest, Jamelle Bouie joins the critics to discuss Ava DuVernay's Martin Luther King Jr. biopic, Selma. David Oyelowo is an undoubtedly compelling actor, but can he live up to Dr. King's legacy? Next up, the cultural response to the terrorist attacks on Charlie Hebdo has engulfed the Twittersphere with ambiguity, activism, and confusion. The critics talk through their responses to this baffling event. Finally, Stefan Fatsis joins the Gabfest to talk about his recent profile of the Merriam-Webster dictionary, newly gone into its fourth—and, for the first time, online—edition.
Links to some of the things we discussed this week follow:
This podcast was produced by Ann Hepperman. Our interns are Josephine Livingstone and Lindsey Albracht.