The Culture Gabfest "Behold! Ignorance and Want" Edition
Slate's Culture Gabfest on the Sony hack, Mark Harris on Hollywood's toxic franchises, and the best of Christmas movies.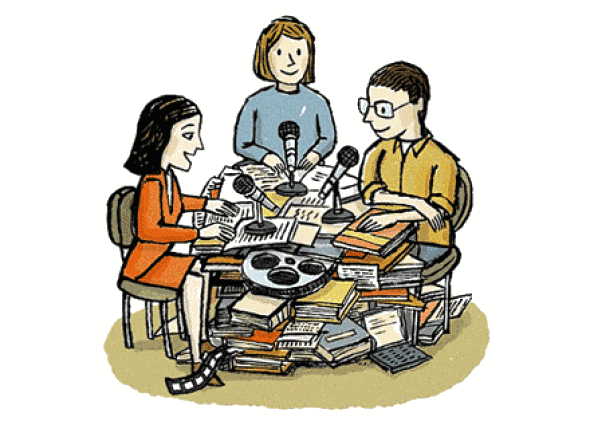 Listen to Culture Gabfest No. 327 with Stephen Metcalf, Dana Stevens, and Julia Turner with the audio player below.
This week, Slate Plus listeners will hear the critics perform a thorough postmortem of an obscure little podcast named Serial.
Also, there will be a special unexpurgated version of the Gabfest available to Slate Plus subscribers this week—hear how the sausage is made!
This week on the Slate Culture Gabfest, the critics will discuss James Franco's belated leap into international affairs, as the Sony hacking curtails The Interview's release. How can news outlets report responsibly on such a strange mixture of topics? Do movies and patriotism ever mix coherently, anyway? Next, Mark Harris' piece on Grantland assesses the total dependence of Hollywood's finances on franchises. There may have been some great sequels in movie history, but Harris presents a grim outlook for originality in cinema over the next few decades. Finally, a Yuletide battle royale. Each critic will argue for his or her own favorite festive movie's place in the pantheon of holiday greats. Happy holidays, listeners.
Links to some of the things we discussed this week follow:
This podcast was produced by Joel Meyer. Our intern is Josephine Livingstone.