The Superfest East, "Podcasts Collide" Edition
Slate's megapodcast on Obama's immigration reform push, the rise of the emoji, and Adam Silver's call to legalize sports betting.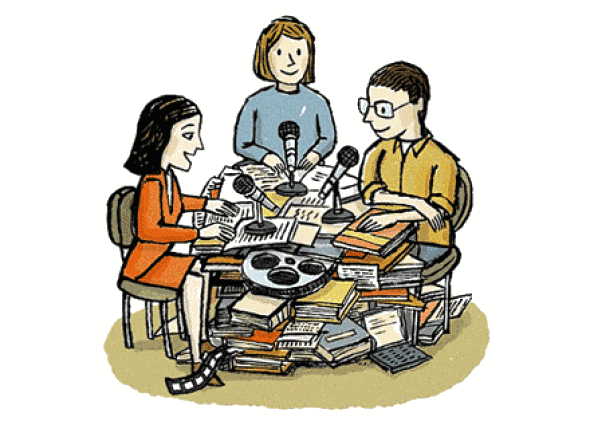 Listen to Culture Gabfest No. 322 with Stephen Metcalf, Dana Stevens, and Julia Turner with the audio player below.
This week, Slate Plus listeners will hear a special showdown debate, designed to finally determine who is the greatest Slate podcaster of all time.
This week's episode is a special superpodcast co-starring Hang Up and Listen, the Political Gabfest, and host Dan Kois. First up, the politics crew discusses Obama's plans for immigration reform. Is this a dangerous amplification of executive powers, a smart play for votes, or something else entirely? Next, our own culture trio discusses emoji: its rise, its poetry, its complexity. Will Steve admit this low-culture medium into his arcane heart, or will Julia be waving her wheatgrass in the wind alone? Then, the Hang Up and Listen crew debates NBA Commissioner Adam Silver's call to legalize betting on sports. There next follows a special segment, in which Dan Kois pits teams of two podcasters against one another to debate a question. Are bees better than dolphins? What about Billy Joel vs. Beethoven? Finally, we get some answers. We close out with some questions from the crowd in Brooklyn. Thank you all for coming out!
Links to some of the things we discussed this week follow:
This podcast was produced by Mike Vuolo.
Our intern is Josephine Livingstone.