The Culture Gabfest "The Rip Van Winkle in Time" Edition
Slate's Culture Gabfest on Interstellar, the comeback of The Comeback, and the London cabdriver test the Knowledge.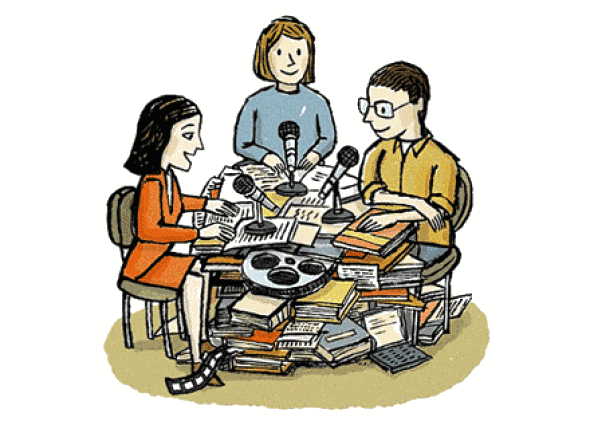 Listen to Culture Gabfest No. 321 with Stephen Metcalf, Dana Stevens, and Julia Turner with the audio player below.
This week, Slate Plus listeners will hear the critics (plus Jody) share their tales of getting well and truly lost. Who tried to break into the Pope's house, and who just forgot how to hail a taxi?
This week on the Slate Culture Gabfest, the gabbers talk Interstellar. Is our lantern-jawed hero Matthew McConaughey as transporting as ever, or has Chris Nolan bent reality a little too far this time? Next up, Slate head of podcasting Andy Bowers joins the Gabfest to talk about the reboot of Lisa Kudrow's reality TV satire The Comeback. A lot has changed in the television landscape since the 2005 first season—is the show keeping up with the times? Finally, Jody Rosen comes into the studio to talk about his deep dive into the world of the Knowledge, the notoriously fiendish testing system designed to drill the entire geography of London into cabbies' memories. Psychogeography, the changing role of technology in our everyday lives, Julia's kid's middle name—it's all here.
Links to some of the things we discussed this week follow:
This podcast was produced by Ann Hepperman. Our intern is Josephine Livingstone.