The Culture Gabfest "Precision of Language" Edition
Slate's Culture Gabfest on The Giver, ironic misandry, and movie soundtracks.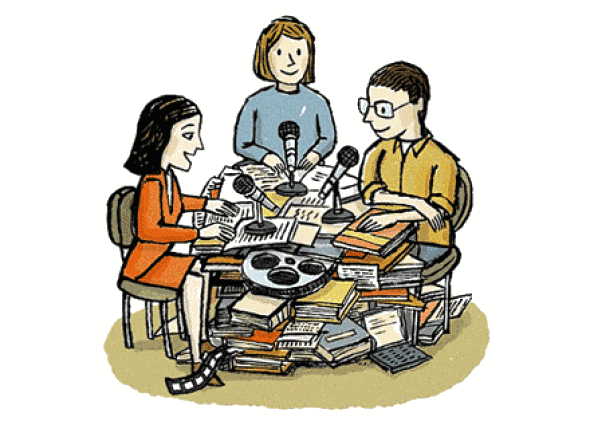 Listen to Culture Gabfest No. 309 with Dana Stevens, Julia Turner, and Dan Kois with the audio player below.
This week Slate Plus listeners hear the gabbers continue their conversation about conversations. Is it ever OK to pose the dreaded "what do you do?" question, or is there a more polite alternative? Go to slate.com/cultureplus to learn more about Slate Plus and join today.
On this week's episode, Julia, Dana, and Slate culture editor Dan Kois talk about the new movie adaptation of Lois Lowry's dystopian schoolroom-staple The Giver. Can Jeff Bridges' version outshine the Hunger Games juggernaut, or is The Giver's anti-conformist message too outdated to be interesting? Next up, Slate's own Amanda Hess has identified an interesting seam of Internet conversation: ironic misandry. Can a political joke ever truly be funny? Can a funny joke ever be effectively political? The gabbers decide whether or not to drink the male tears Kool-Aid. Finally, given the massive success of the Guardians of the Galaxy soundtrack, a conversation is in order: Our critics pronounce on great soundtrack albums, the marriages of celluloid and song you should know and love.
Links to some of the things we discussed this week follow:
Dana: 1983's Valley Girl, starring Nicolas Cage and Deborah Foreman.
This podcast was produced by Ann Heppermann. Our intern is Josephine Livingstone.