The Culture Gabfest "Migrating Buns" Edition
Slate's Culture Gabfest on Boyhood, Botched, and the dating app Tinder.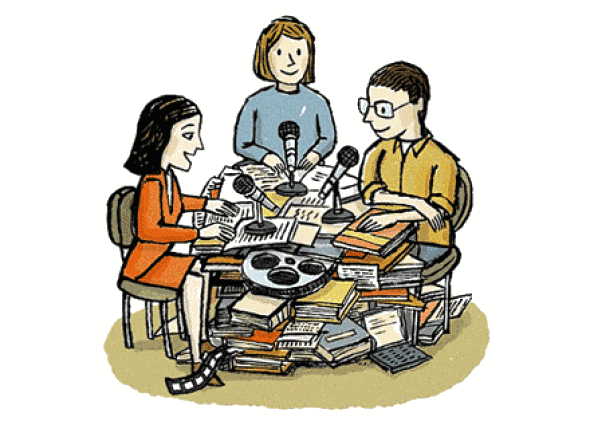 Listen to Culture Gabfest No. 304 with Stephen Metcalf, Dana Stevens, and Julia Turner with the audio player below.
This week Slate Plus listeners will hear a bonus segment in which the gabbers discuss the broad strokes of their career trajectories. Go to slate.com/cultureplus to learn more about Slate Plus and join today.
Culturefest is on the radio! "Gabfest Radio" combines Slate's Culture and Political Gabfests in one show—listen on Saturdays at 7 a.m. and Sundays at 6 p.m. on WNYC's AM820.
On this week's episode, the critics discuss Boyhood, Richard Linklater's film about the development of a young boy, which was shot over a 12-year period in Texas. Has the film's groundbreaking technique made it impervious to criticism—or is it really Linklater's masterpiece? Next, the gabbers turn to Botched, a reality show on E!, starring plastic surgeons who specialize in correcting failed cosmetic procedures. It panders to our worst rubbernecking impulses, but it may also perform a public service. And finally, the critics welcome Anna Shechtman, outgoing Culture Gabfest intern, to discuss the dating app Tinder: Despite its shallow "Hot or Not" format and its founders' purported misogyny, is the app "good for women"?
Links to some of the things we discussed this week follow:
Anna: Michael Reid Roberts' language column "Life Sentences" on the American Reader's blog.
This podcast was produced by Ann Heppermann. Our interns are Anna Shechtman and Josephine Livingstone.