The Culture Gabfest "GGM FTW" Edition
Slate's Culture Gabfest on Under the Skin, the death of Gabriel García Márquez, and Gawker's ban on Internet slang.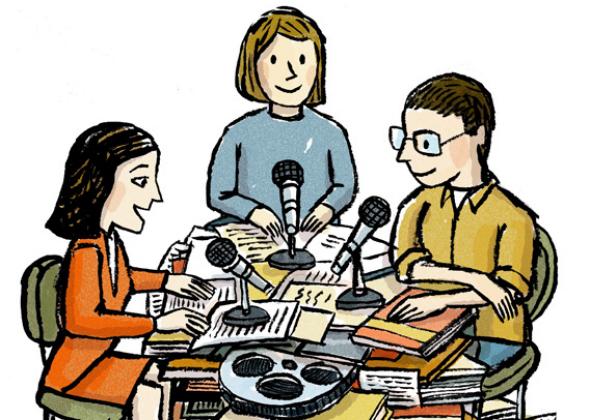 Listen to Culture Gabfest No. 292 with Stephen Metcalf, Dana Stevens, and Julia Turner with the audio player below.
Culturefest is on the radio! "Gabfest Radio" combines Slate's Culture and Political Gabfests in one show—listen on Saturdays at 7 a.m. and Sundays at 6 p.m. on WNYC's AM820.
On May 4, the Culture Gabfest will be hosting a live show in Montreal as part of the Blue Metropolis Literary Festival. The show is sold out, but tickets to a cocktail party with the gabbers on May 3 are available here.
Go to Slate.com/webby to vote for the Slate podcasts, which have been nominated for a Webby Award.
On this week's episode, the critics discuss Under the Skin, Jonathan Glazer's art-house horror film, starring Scarlett Johansson as an extraterrestrial femme fatale. Next, the gabbers welcome New Republic contributing editor Paul Berman to discuss the legacy of Gabriel García Márquez, titan of Latin American literature and magical realism. And finally, the critics debate Gawker editor Max Read's decision to ban Internet slang from the site. Is it a sign of maturity or misguided conservatism?
Links to some of the things we discussed this week follow:
You can email us at culturefest@slate.com.
This podcast was produced by Ann Heppermann. Our intern is Anna Shechtman.