The Culture Gabfest "My Little Dictaphone" Edition
Slate's Culture Gabfest on The Unknown Known, HBO's Silicon Valley, and the speed-reading app Spritz.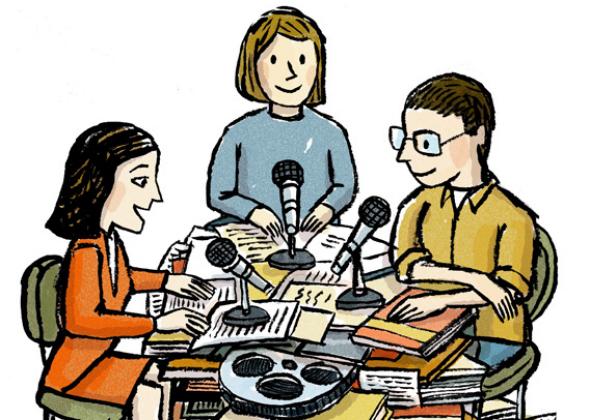 Listen to Culture Gabfest No. 290 with Stephen Metcalf, Dana Stevens, and Julia Turner with the audio player below.
Culturefest is on the radio! Gabfest Radio combines Slate's Culture and Political Gabfests in one show—listen on Saturdays at 7 a.m. and Sundays at 6 p.m. on WNYC's AM820.
On May 4 the Culture Gabfest will be hosting a live show in Montreal as part of the Blue Metropolis Literary Festival. The show on Sunday is sold out, but there are still tickets to a cocktail party with the gabbers on May 3.
On this week's episode, the critics discuss The Unknown Known, Errol Morris' confounding portrait of Donald Rumsfeld. After 33 hours of interview footage and tens of thousands of dictated memos, the former secretary of defense remains cagey, cryptic, and above all unknown. Next, the gabbers turn to the new HBO comedy Silicon Valley, Mike Judge's incisive parody of Palo Alto's startup culture. But are techies in on the joke? And finally the critics wrestle with Spritz, an app that promises to make its users speed-readers, based on its efficient, nonlinear layout of text. For the next generation of readers, is faster necessarily better?
Links to some of the things we discussed this week follow: