The Culture Gabfest "Travoltified" Edition
Slate's Culture Gabfest on the Academy Awards, American fraternities, and the "normcore" aesthetic.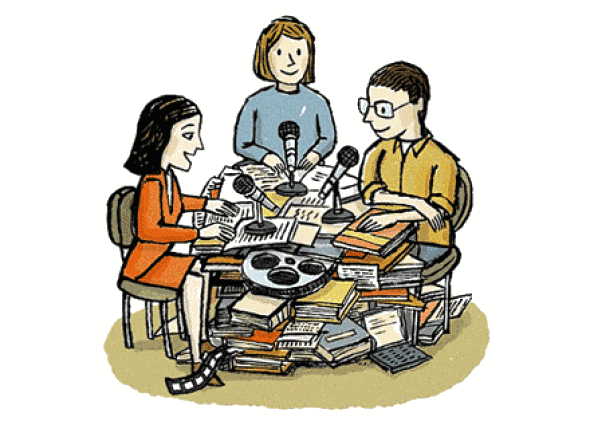 Listen to Culture Gabfest No. 285 with Stephen Metcalf, Dana Stevens, and Julia Turner with the audio player below.
Culturefest is on the radio! "Gabfest Radio" combines Slate's Culture and Political Gabfests in one show—listen on Saturdays at 7 a.m. and Sundays at 6 p.m. on WNYC's AM820.
Are you a Pesca-tarian? Slate is teaming up with longtime NPR reporter Mike Pesca to start a daily news and opinion podcast. We need a producer who's up to the task. Apply here!
On this week's episode, the critics discuss the Academy Awards: a four-hour spectacle of celebrity blunders and hosting gags (sponsored by Samsung). Next the gabbers welcome Slate's own Mike Pesca to discuss Caitlin Flanagan's Atlantic cover story "The Dark Power of Fraternities." Can Pesca, an Alpha Epsilon Pi brother, shed light on the appeal of frat culture given Flanagan's findings? And finally, the critics turn to "normcore," fashion's latest anti-aesthetic, as defined by Fiona Duncan on the Cut. Is the sartorial pendulum swinging away from individualization—from all things bespoke, personalized, and handcrafted—and toward mass-produced, anonymous basics?
Links to some of the things we discussed this week follow:
Dana: Malcolm Clarke's The Lady in Number 6, which won this year's Academy Award for Best Documentary Short
You can email us at culturefest@slate.com.
This podcast was produced by Ann Heppermann. Our intern is Anna Shechtman.