The Culture Gabfest, "Angelina's Leg" Edition
Listen to Slate's show about the Oscars, TED Talks, and the Liz Lemon wars.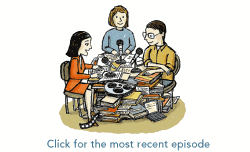 Listen to Culture Gabfest No. 180 with Stephen Metcalf, Dana Stevens, and Julia Turner by clicking the arrow on the audio player below:
In this week's Culture Gabfest, our critics pick over the 84th Academy Awards ceremony and then sample the Internet edutainment phenomenon known as TED Talks. For their final segment, the Gabfesters weigh in on the controversy over 30 Rock's leading lady Liz Lemon. Is Tina Fey's Emmy-winning character a lovable comic goofball or a rapidly devolving anti-feminist idiot?
Here are some links to the things we discussed this week:
Outro: Five Man Electric Band's "Signs."
TODAY IN SLATE
Politics
The Democrats' War at Home
How can the president's party defend itself from the president's foreign policy blunders?