Michael Specter Wins the Slate Hackathlon
Michael Specter Wins the Slate Hackathlon
The winner of the Hackathlon will be determined by an online vote of Slate's readers. Readers may vote once in each of the four events. The Hackathlete who polls the greatest total will be declared the winner and will return next year to face three new challengers.
Advertisement

Hackathletes, to your marks!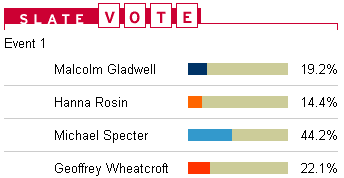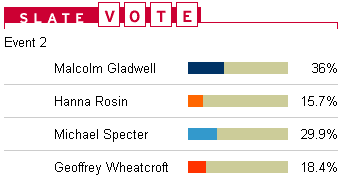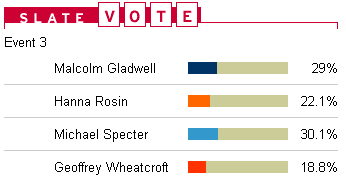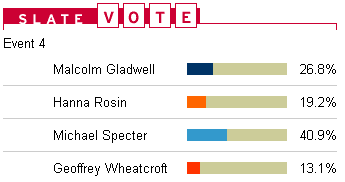 TODAY IN SLATE
Foreigners
More Than Scottish Pride
Scotland's referendum isn't about nationalism. It's about a system that failed, and a new generation looking to take a chance on itself.