Slate's NRA Influence Tracker
Find out how much the group has helped—or hindered—your representatives in Congress.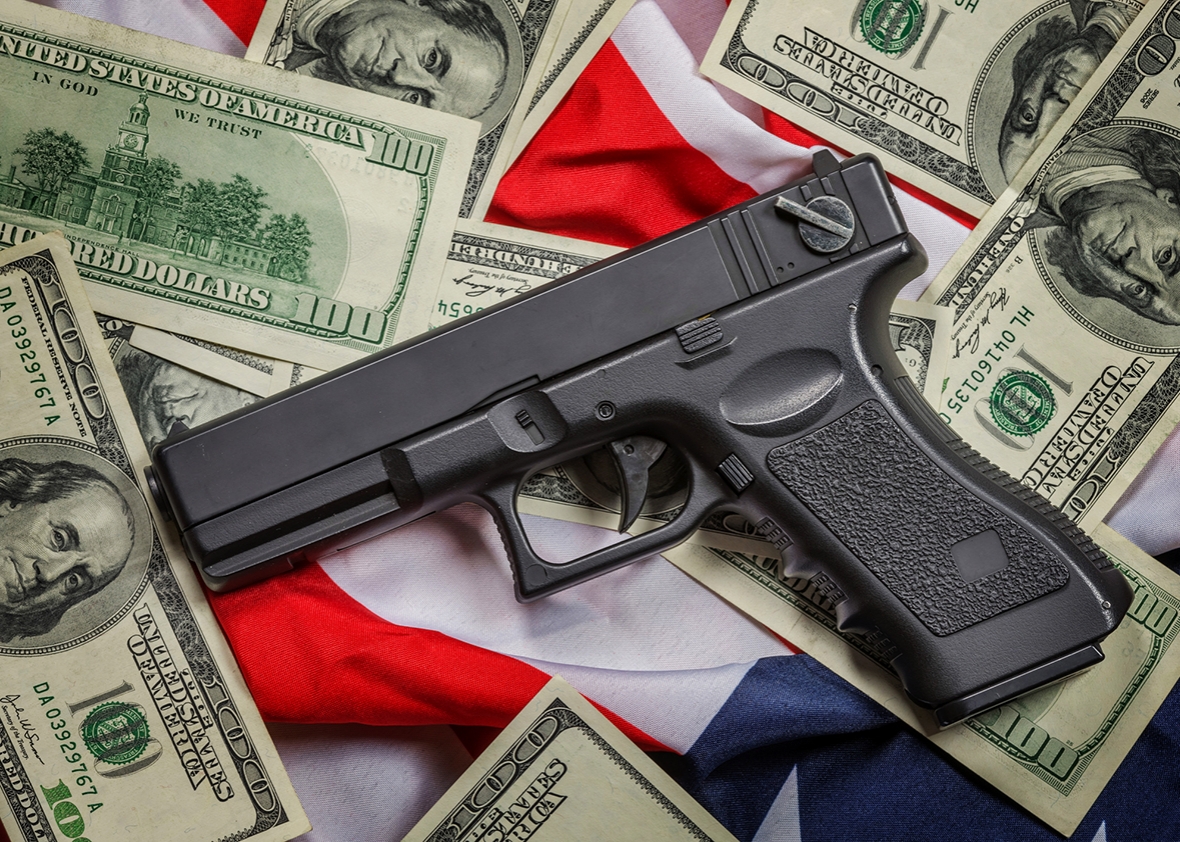 Following the Orlando massacre that left 49 people dead, legislators and commentators are blasting the National Rifle Association for its role in blocking gun-control legislation. The New York Times editorial board has gone so far as to call the gun rights advocacy organization "complicit" in terrorism. The NRA spends millions of dollars each year lobbying Congress, donates roughly $1 million directly to congressional campaigns and party committees each election cycle, and runs tens of millions of dollars worth of political advertising, according to OpenSecrets, a nonprofit that tracks money in politics. Have your representatives in Congress been helped or hindered by the NRA? Type in your address below to find out.
The dollar figures in this widget represent the total amount of money the NRA has spent supporting or opposing each candidate in any congressional campaign since 1990. All the following types of expenditures are counted:
Money the NRA contributed directly to campaigns. These contributions are limited to a few thousand dollars per candidate per election cycle.
Money the NRA spent on internal communications advocating for or opposing candidates. For example, an email blast to NRA members is an internal communication.
Money the NRA spent as "independent expenditures" or "outside spending." This includes TV, phone, and mail advertisements expressly endorsing or opposing candidates that are not made in coordination with congressional campaigns.
Click Congress members to see detailed breakdowns of the NRA's spending on them, including the election season in which it made each expenditure and an image of its Federal Election Commission filing. In some cases, the NRA has spent money both for and against a member. This may be because the senator or representative's position has changed over the course of his or her career. Negative expenditures indicate refunds. Campaigns may refund direct contributions if they do not wish to accept them or if the contributions would break regulations by, for example, exceeding contribution limits.
This widget relies on thousands of FEC records that were filled out by political committees. There may be errors; filers may check the wrong box, provide the wrong date, or accidentally submit the same transaction twice. Although errors can be amended in subsequent filings, that doesn't always happen. If you spot any obvious errors, let us know here, and we'll do our best to fix them on our end.