What Twitter Pundits Have to Say About the Democratic Debate
Check out the instant spin room.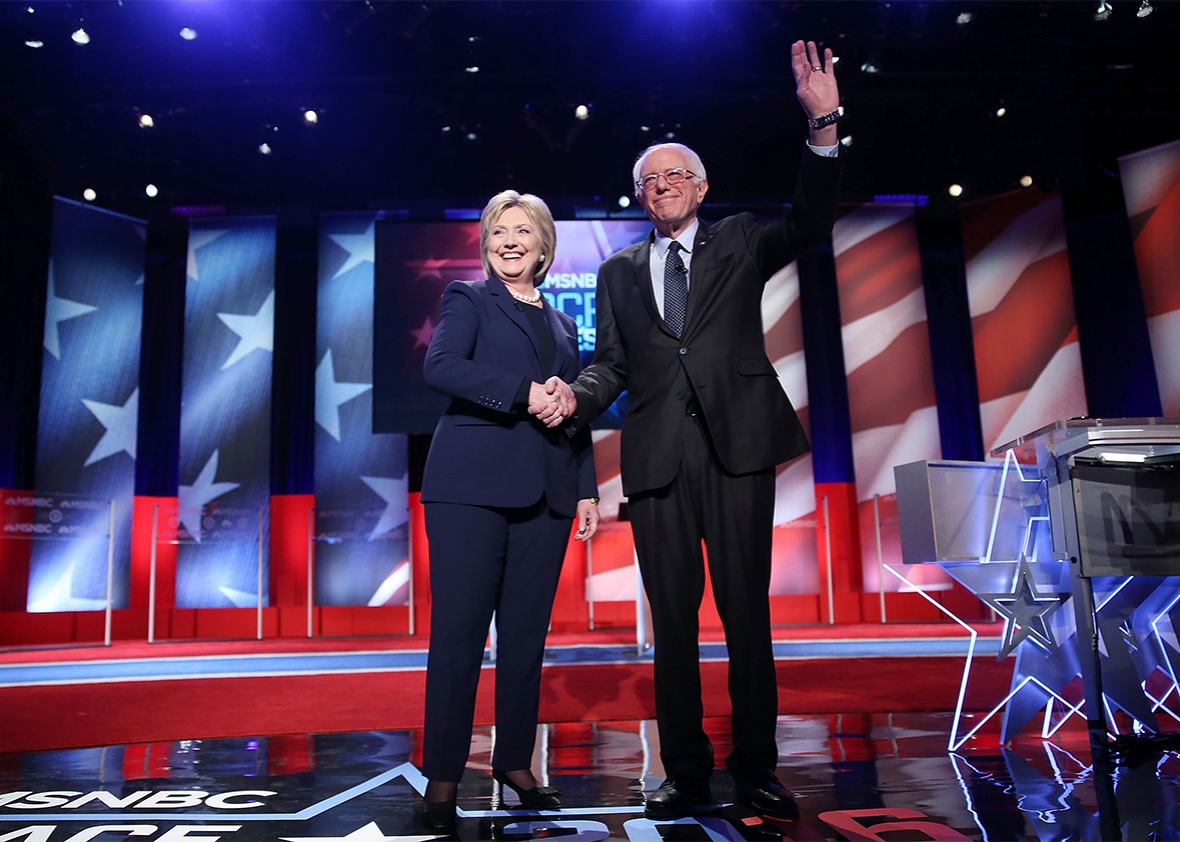 MSNBC will air the fifth televised Democratic primary debate of the 2016 campaign Thursday night. Hillary Clinton and Sen. Bernie Sanders are fresh off Schrodinger's Iowa caucus, in which they both won and lost. (Technically, Hillary won—but there's some fuzziness.) Now, Clinton and Sanders will be trying to consolidate support ahead of next week's New Hampshire primary and the impending Nevada caucus. Thursday's debate, which will be the first without Martin O'Malley, who has dropped out of the race, is a bit of surprise: It wasn't a sure thing until the candidates agreed to terms Wednesday. Pundits and politicos will be watching closely as the two candidates work to win voters in an increasingly competitive primary season. Below are their live tweets, drawn from a list of top accounts curated by Slate. Those who lean left are on the left; those who lean right are on the right. Enjoy the instant spin!