What Twitter Is Saying About the State of the Union
Check out the instant spin room.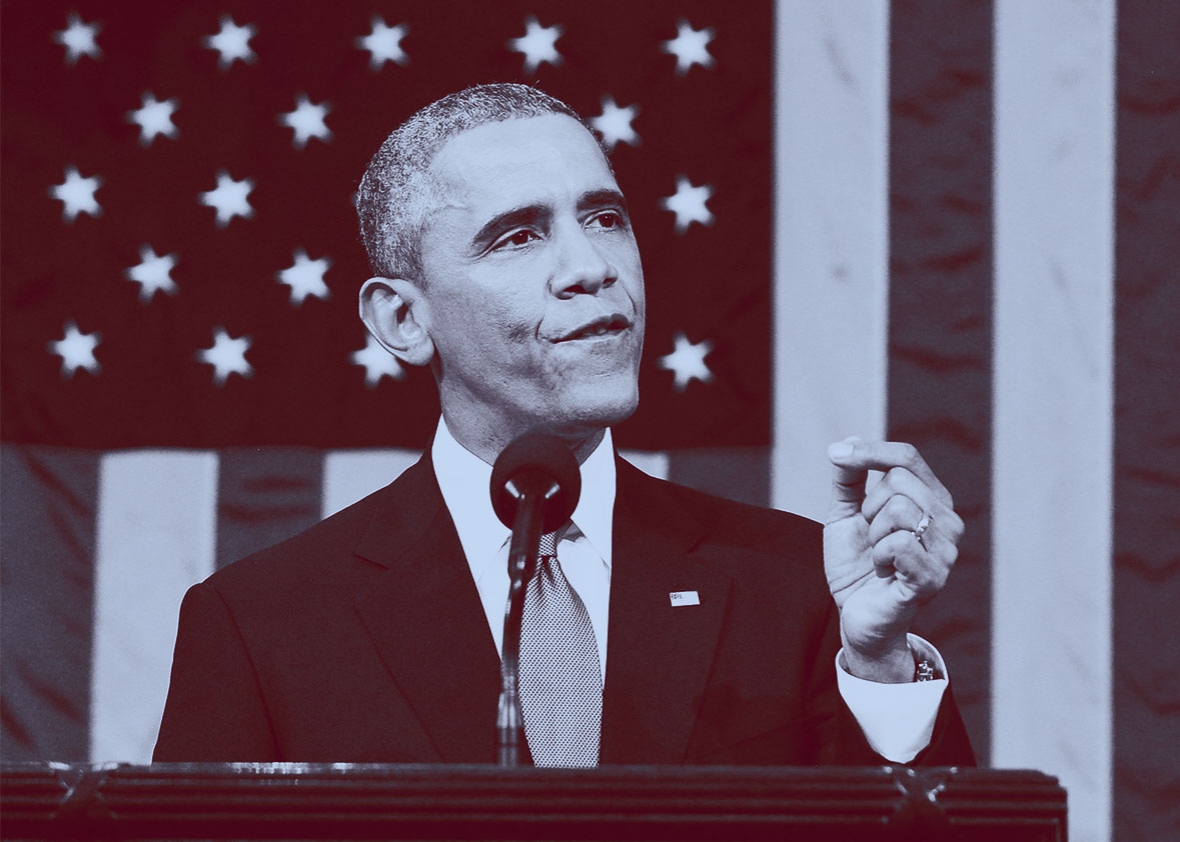 President Barack Obama delivers his final State of the Union address to a joint session of Congress on Tuesday. While the legislative stakes might be low, the political stakes are much higher. Obama's address comes with the first voting of the 2016 election—one that will ultimately make or break his political legacy and the policy direction of the country—just a few weeks away.
In what is already a heightened political season, the speech will offer pundits and politicos from both sides of the aisle one more way in which to frame the upcoming nominating- and general-election fights. Below are live tweets, drawn from a list of top political accounts curated by Slate. Those who lean left are on the left; those who lean right are on the right. Enjoy the instant spin!