What Twitter Pundits Have to Say About the Democratic Debate
Check out the instant spin room.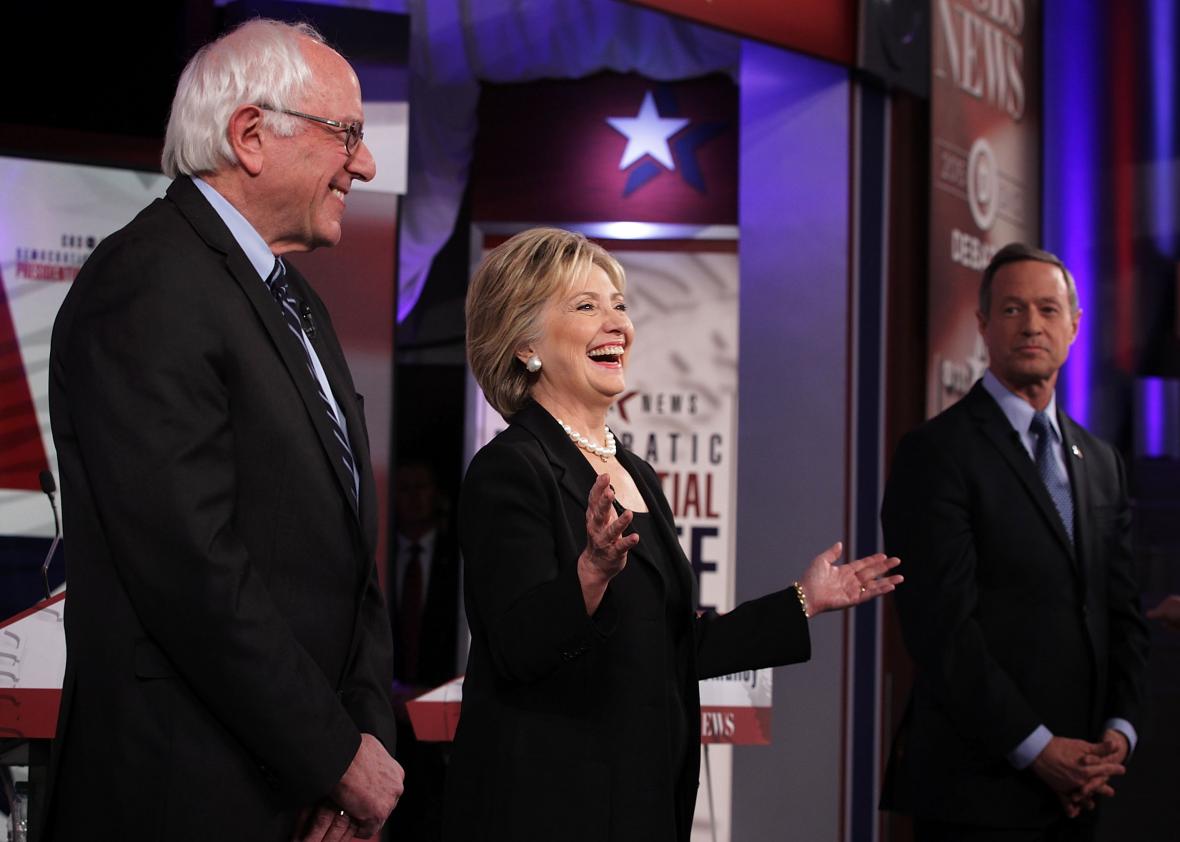 Saturday night, ABC will air the final Democratic primary debate of the year (but not of the campaign—there are three more scheduled). Though most of the attention has been on the GOP contest, the campaigns of Hillary Clinton and Sen. Bernie Sanders have both been chugging along. Earlier this week, Sanders took down a negative Internet ad that characterized Clinton as backed by "big money interests" after reporters began asking his campaign about it. On Friday, his campaign clashed with the Democratic National Committee in a major escalation of a squabble that began after four Sanders staffers accessed proprietary Clinton data. Former Maryland Gov. Martin O'Malley is still struggling to gain traction; he's hovering around 3 percent in the polls.
Much has happened in the world since the last debate, and pundits and politicos will be watching as the candidates position themselves on gun control, the economy, and the threat of terrorism. Below are their live tweets, drawn from a list of top accounts curated by Slate. Those who lean left are on the left; those who lean right are on the right. Enjoy the instant spin!