What Twitter and Trump Are Saying About CNN's Democratic Debate
The instant spin room.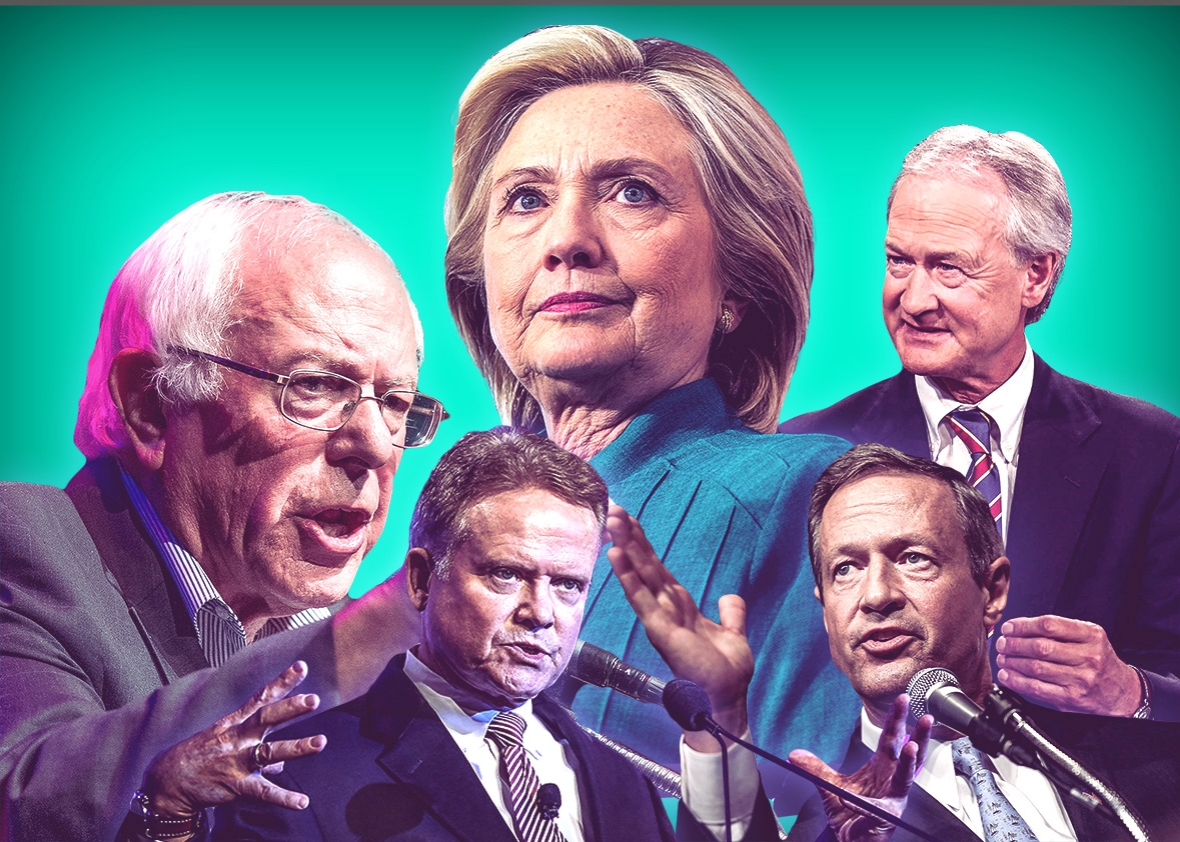 Five Democratic presidential hopefuls will go toe to toe in the party's first debate of the primary season on Tuesday night. Yes, five; beside Hillary Clinton and Bernie Sanders there are apparently at least three other Democrats running for president: Former Rhode Island Gov. Lincoln Chafee, former Maryland Gov. Martin O'Malley, and former Virginia Sen. Jim Webb. The debate, which airs at 8:30 p.m. on CNN, will be the first of only six Democratic debates, so you better pay close attention. But that doesn't mean you can't have fun while doing it. Although the notion of a Trump-less debate may seem strange and tedious to us now, Republican front-runner Donald Trump—due to popular demand—has promised to fill any potential entertainment void and live-tweet the whole thing. And he's not the only off-screen personality worth watching.
Below are live tweets from top pundits and politicos. On the left-hand side of the screen you'll see the liberal tweets. On the right-hand side you'll get the conservative ones. Watch the spinning ensue in real time!