How Mass Shooters Get Their Guns
Here are the origins of every gun used in the high-profile massacres of Obama's presidency.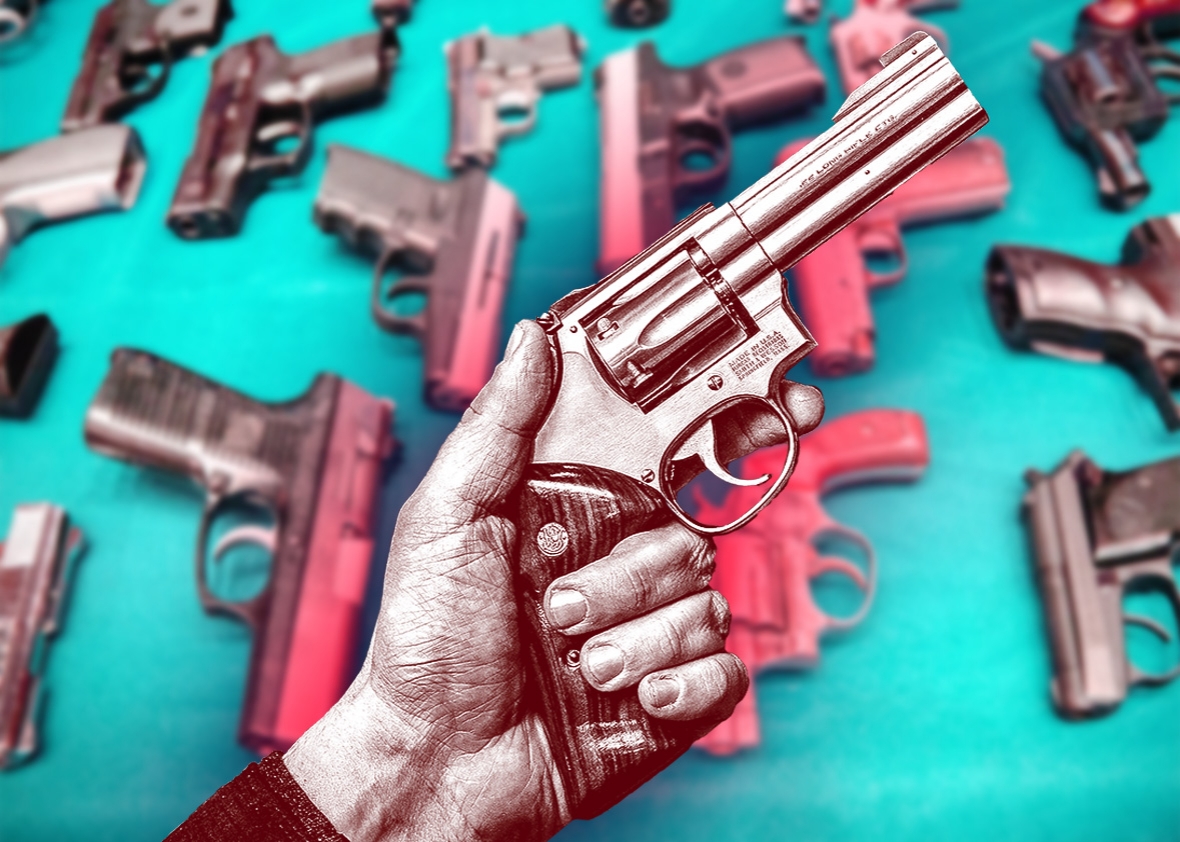 On Thursday, after Chris Harper Mercer shot and killed 9 people at Umpqua Community College in Roseburg, Oregon, President Obama gave the latest in a tragic series of addresses in response to mass shootings in the U.S. "It cannot be this easy for somebody who wants to inflict harm to get his or her hands on a gun," he said.
But it is remarkably easy to get your hands on a gun in this country. Of the 11 shootings that prompted Obama to give a public address, eight were committed by gunmen who'd bought at least some of their firearms legally, some just days before their massacres. Several had histories of criminal behavior and mental illness that fell just shy of prohibiting their gun purchases—and in one case, a bureaucratic slip-up in the routine FBI background check was at fault. Here's how the guns in each attack came into the hands of the killers.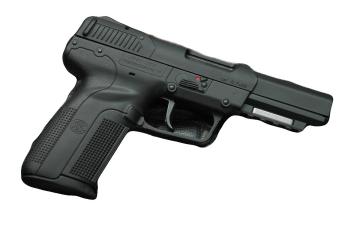 Shooting: Military base at Fort Hood, Texas
Date: Nov. 5, 2009
Perpetrator: Nidal Hasan
Guns: FN Five-seven semiautomatic pistol and Smith & Wesson .357 Magnum revolver. He killed 13 people and injured more than 30.
How he got them: Guns Galore, a gun shop in Killeen, Texas, sold Hasan the gun legally three months before the shooting. He was not required to register the firearm on the base, because he didn't reside there.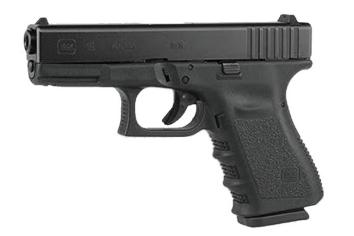 Shooting: Gabrielle Giffords constituent meeting in a Tucson, Arizona, parking lot
Date: Jan. 8, 2011
Perpetrator: Jared Lee Loughner
Gun: Glock 19 9 mm semiautomatic handgun. Loughner killed six people and shot 13 more, including Rep. Giffords.
How he got it: Arizona, which has some of the laxest gun laws in the country, passed a law in 2010 that allowed people to buy guns for concealed carry without a permit. Though guns cannot be sold to people with severe mental illness and though Loughner was suspended from his community college for mental health issues, no court had ever declared him mentally unfit, so his on-the-spot background check at a gun outlet came up clear.

Shooting: Movie theater in Aurora, Colorado
Date: July 20, 2012
Perpetrator: James E. Holmes
Guns: Holmes used a semiautomatic Smith & Wesson M&P15 (a variation on the military's M16 weapons), a 12-gauge Remington 870 shotgun, and a semiautomatic .40-caliber Glock 22, killing 12 and injuring 70. The New York Times reports that these three guns are some of the most popular in the U.S.—so widely used, in fact, that a "three-gun competition" has been established to test gun enthusiasts' proficiency on each in a target-shooting game of speed.
How he got them: All three guns were purchased legally in 2012 between May 22 and July 6 at three different Colorado gun stores.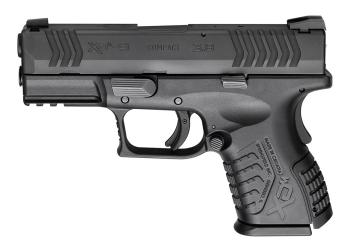 Shooting: Sikh temple in Oak Creek, Wisconsin
Date: Aug. 5, 2012
Perpetrator: Wade Michael Page
Gun: Like Holmes and Loughner, Page used a semiautomatic handgun. His was a Springfield 9 mm. Page killed six and injured four before killing himself.
How he got it: Page purchased the gun legally in a Milwaukee-area store. At the time of the shooting, the Brady Campaign on Gun Violence had named Wisconsin among the 10 states with the fewest gun restrictions.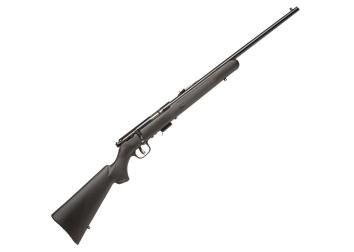 Shooting: Sandy Hook Elementary school in Newtown, Connecticut
Date: Dec. 14, 2012
Perpetrator: Adam Lanza
Guns: First, Lanza shot and killed his mother with a .22-caliber Savage MK II-F bolt action rifle. At the school, Lanza used an AR-15 semiautomatic, like Holmes. Lanza killed 26 people in total and injured two before killing himself.
How he got them: Both guns belonged to Lanza's mother.

Shooting: Washington Navy Yard in Washington, D.C.
Date: Sept. 16, 2013
Perpetrator: Aaron Alexis
Gun: Alexis began the attack with a Remington 870 12-gauge shotgun (he also took a 9 mm pistol from a police officer at the scene after shooting him). He killed 12 people and injured eight before killing himself.
How he got it: Two days before the massacre, Alexis bought his shotgun at a store in Northern Virginia that claims to be the "only gun shop inside the Beltway." He initially inquired about buying a handgun, but because he was from out of state, the store would have had to ship it to a dealer in his home state. That's when he went for the shotgun. Though he'd been arrested in 2004 after shooting out the tires of another man's car and in 2010 after shooting his gun (accidentally, he said) through his ceiling into the apartment of his upstairs neighbor, neither charge was enough to sully his Virginia background check.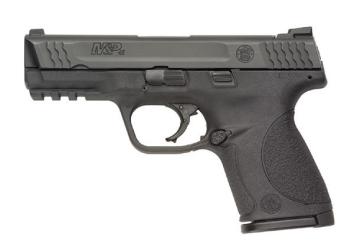 Shooting: Military base at Fort Hood, Texas
Date: April 2, 2014
Perpetrator: Ivan Lopez
Gun: .45-caliber Smith & Wesson M&P pistol. He killed three and injured 14 before killing himself.
How he got it: Lopez purchased his gun legally at the same Killeen, Texas, store that sold Hasan the gun he used in the first Fort Hood shooting. Because Lopez didn't live on the base, he was not required to register his weapon.

Shooting: Jewish community center in Overland Park, Kansas
Date: April 13, 2014
Suspect: Frazier Glenn Miller Jr.
Guns: Remington Model 870 shotgun and a handgun. Frazier allegedly killed three people.
How he got them: John Mark Reidle of Missouri allegedly bought the shotgun at a Missouri Walmart four days before the massacre, because Miller's former felony conviction prohibited him from owning a gun. The handgun is of unknown provenance.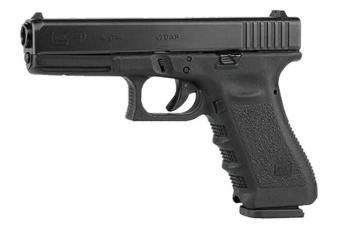 Shooting: Emanuel African Methodist Episcopal Church in Charleston, South Carolina
Date: June 18, 2015
Suspect: Dylann Roof
Gun: .45-caliber Glock. Roof killed nine people and injured one.
How he got it: A flaw in the FBI's background check system allowed Roof to buy the handgun at a South Carolina store eight days after his 21st birthday. When the gun dealer asked the FBI for approval to sell the gun to Roof, the bureau noted that he'd recently been arrested and exercised its three-day investigation period to get more information. Two days later, an FBI agent found that Roof had not been convicted of the felony drug possession charge, so an immediate denial was not merited. She tried to contact the appropriate police department for more information, but because of a jurisdictional issue the agent couldn't get the police report in time to make the three-day deadline. Had she gotten the report, she would have seen that Roof had admitted to drug possession, which would have kept him from obtaining the weapon.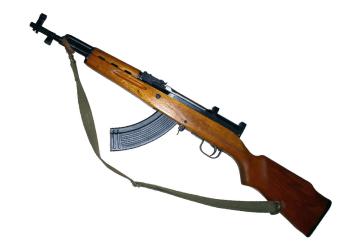 Shooting: Two military centers in Chattanooga, Tennessee
Date: July 16, 2015
Perpetrator: Mohammad Youssuf Abdulazeez
Guns: According to law enforcement, when police killed Abdulazeez, he was in possession of a 12-gauge shotgun, a 9 mm handgun, and an assault weapon along the lines of an AK-47. He killed five people and injured two.
How he got them: A friend of Abdulazeez's said the gunman had bought four firearms from an online arms sale site, which allowed him to skirt a background check, but the claim has not been confirmed. At least some of the guns were obtained legally.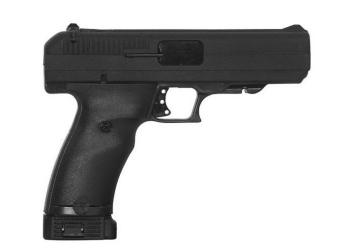 Shooting: Umpqua Community College in Roseburg, Oregon
Date: Oct. 1, 2015
Perpetrator: Chris Harper Mercer
Guns: Harper Mercer brought six guns with him on his shooting spree—five handguns and a rifle—and owned eight others, including pistols, four other rifles, and a shotgun. He killed nine people and injured seven before he was killed by police.
How he got them: All were purchased legally.