The GOP Horse Race
Literally: an animation of the 2016 Republican presidential primary campaign as a horse race.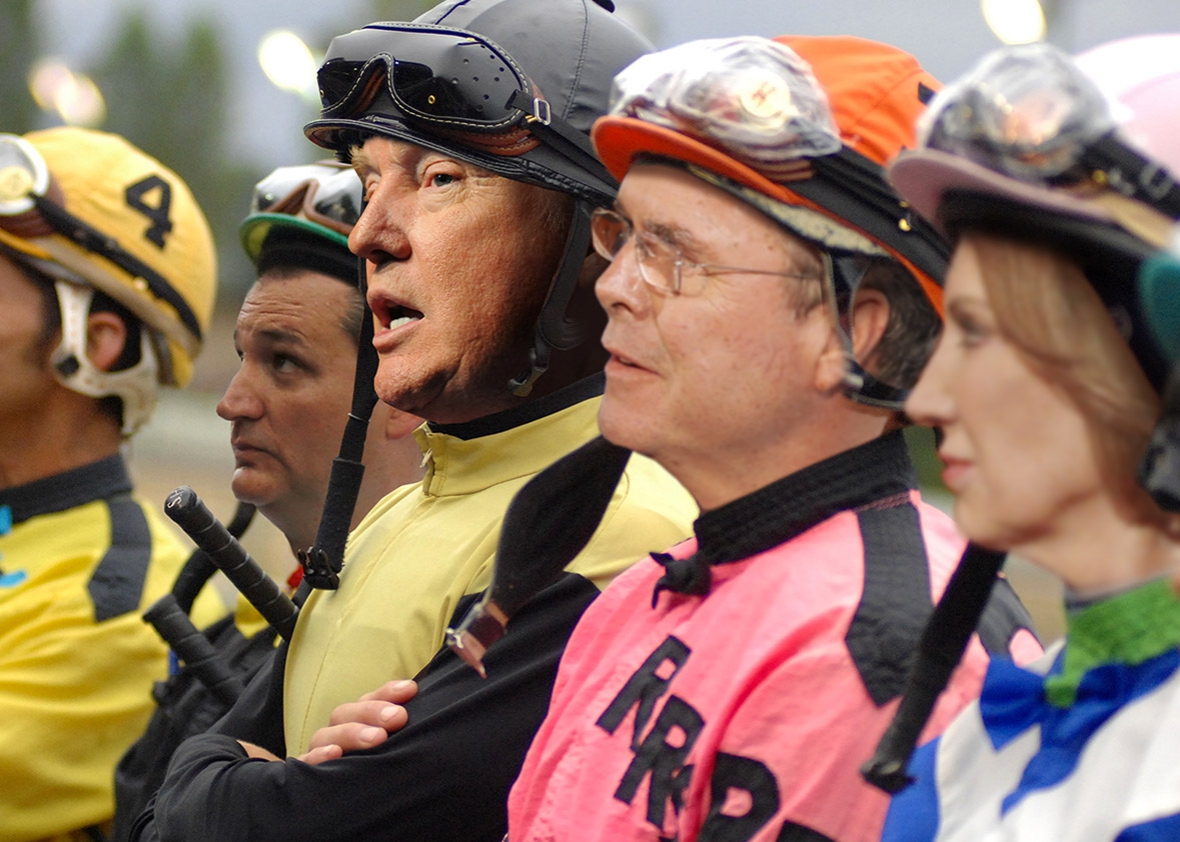 Update, Feb. 3, 2016: The primaries have finally begun with Monday night's caucuses in Iowa. Donald Trump, who has had enjoyed a clear lead in national polls for months, suffered a surprising defeat to Ted Cruz and was nearly relegated to third place by Marco Rubio. But it's far from over—Trump enjoys a 22-point lead over Cruz in the next primary state, New Hampshire. We've updated the interactive below to include the latest national poll numbers, and we'll keep updating it as the primary season continues.
The press is routinely accused of covering political campaigns as if they were horse races: so preoccupied with who's up or down in the polls that it ignores the substance of the campaign. To which we say: Pass the juleps!
In the animation above, adapted from the one we built four years ago for the previous big derby, each horse is a candidate, with its horizontal position representing that candidate's standing in the polls. Our starting line is March 2014, when the major polling firms began releasing national polls of likely Republican voters on a consistent basis. The horse's position is determined by the average of the latest five polls, to smooth out the margins of error. The data is gathered from Real Clear Politics' aggregation of major polls. Check back regularly—we'll update the race as new polls come in.
And don't think Hillary Clinton and company won't get their laps around the track. Later this week, we'll have an animation of the far less crowded yet surprisingly intriguing Democratic primary race.