The Instant Spin Room
Watch conservatives and liberals bicker over the State of the Union address.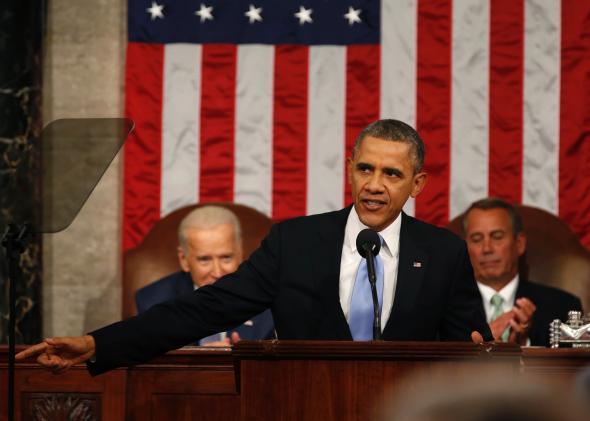 Buoyed by a recent upswing in his poll numbers, President Obama addresses the nation Tuesday in his penultimate State of the Union speech. Even before the speech, Republicans were already critical, and one of the most interesting things about the annual ritual is how well it showcases the depth of our partisan divide. Nowhere is that more visible, and entertaining, than on Twitter.
Below are live tweets from top pundits and politicos. On the left-hand side of the screen, you'll see the liberal tweets. On the right-hand side, you'll get the conservative ones. You can watch the bickering ensue in real time as Obama delivers his address and Iowa Sen. Joni Ernst presents the GOP response.