#Slate2012
What our staff is saying about Election Day as it unfolds.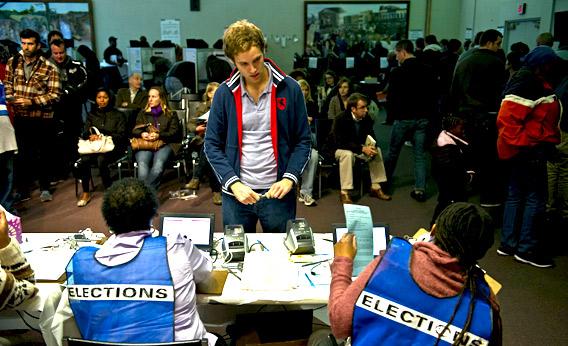 John, David, Sasha, and our entire political team, meanwhile, are also going to be tweeting around the clock for the next 24 hours as all of the exit polls, early returns, and final results become available. You can follow our staff's instantaneous reactions to Election Day 2012 in real time with the Twitter widget below.
TODAY IN SLATE
Foreigners
More Than Scottish Pride
Scotland's referendum isn't about nationalism. It's about a system that failed, and a new generation looking to take a chance on itself.