Welcome to Charlotte
Photos from the rainy city hosting the Democratic National Convention.
Goodbye Tampa, hello Charlotte. As Democrats and reporters descended on the rainy city, drag queens and reptiles served as a welcoming committee.
A sand sculpture of President Obama, created from sand trucked in from Myrtle Beach, S.C.
Charlotte Mayor Anthony Foxx speaks at a welcome reception at Discovery Place.
A woman attempted to put on a plastic raincoat in heavy wind.
Playing in the torrential rains, while wearing "make out not war" stickers.
Kicking off the Democratic National Convention with a Sunday Drag brunch at Hartigan's Irish Pub.
Drag queen Sarah Palin also made an appearance at the brunch, called "First Ladies United."
Jim Messina, center, campaign manager of the Obama re-election campaign, makes the rounds at the Italian-American Democratic Leadership Council welcome reception Monday.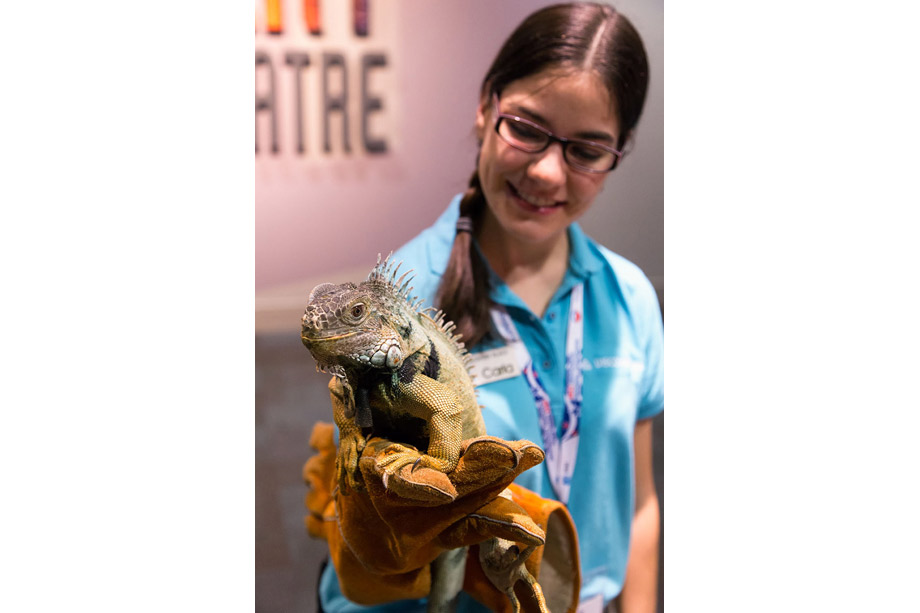 A reptilian welcoming committee at Discovery Place Monday.
Early arrivals to the convention explored the sites of Charlotte, N.C. Here, a young girl is reflected in Niki de St. Phalle's sculpture "the Firebird."
Exploring Charlotte's architecture fills the gaps between events.
Real flags are so 2008. A star-spangled LED display outside the Convention Center.
Security personnel have been brought in from North Carolina and neighboring states.