What Countries Have Marriage Equality?
Gay marriage legality by country.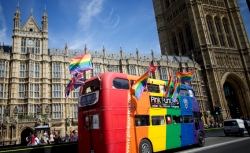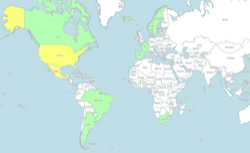 Although the Supreme Court ruled that the Defense of Marriage Act is unconstitutional, the map above, based on data from the Pew Research Center, shows that marriage-equality activists still have a long road ahead worldwide. Only 15 countries have passed national laws allowing same-sex marriage. In another two, the U.S. and Mexico, gay marriage is legal in some jurisdictions. The June 26 ruling requires the federal government to provide married gay couples with the same benefits as married straight couples. It's a historic victory, but the U.S. has far to go before joining Canada, France, Brazil, and other countries in legalizing gay marriage nationwide.
Update, July 17, 2013: Britain legalized gay marriage on Wednesday after Queen Elizabeth II formally approved of a bill, passed by Parliament on Tuesday, allowing same-sex marriages to begin as early as next summer in England and Wales. This map and accompanying text have been updated to reflect this new development.
Correction, July 17, 2013: This map originally suggested that gay marriage is legal in all of the U.K. It is legal only in England and Wales.