The Deluge Begins
Edge of Hurricane Sandy floods the Eastern Seaboard.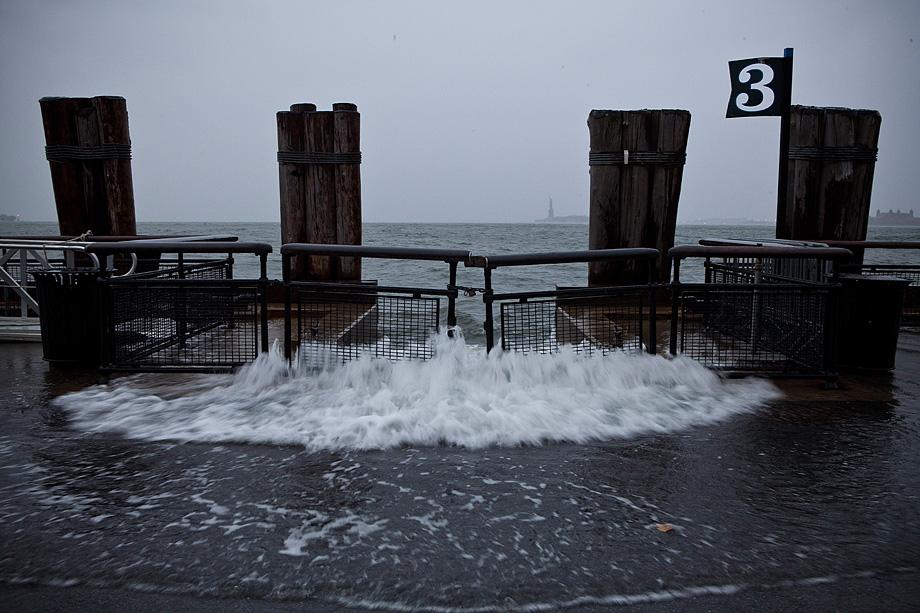 A wave crashes onto the walkway at Battery Park in New York City during the arrival of Hurricane Sandy. The core of Sandy's force is supposed to hit the New York area Monday night.
Photo by Andrew Burton/Getty Images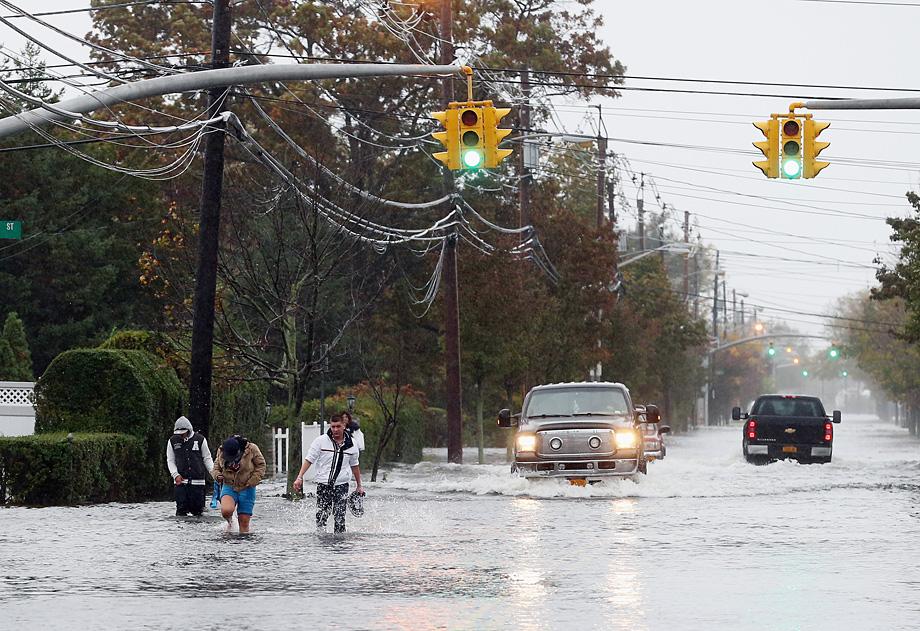 People in Freeport, N.Y., make their way up a flooded Guy Lomardo Avenue as high tide and winds from Hurricane Sandy combine to flood the area on Monday. The storm, which threatens 50 million people in the eastern third of the U.S., is expected to bring days of rain, high winds, and possibly heavy snow.
Photo by Bruce Bennett/Getty Images.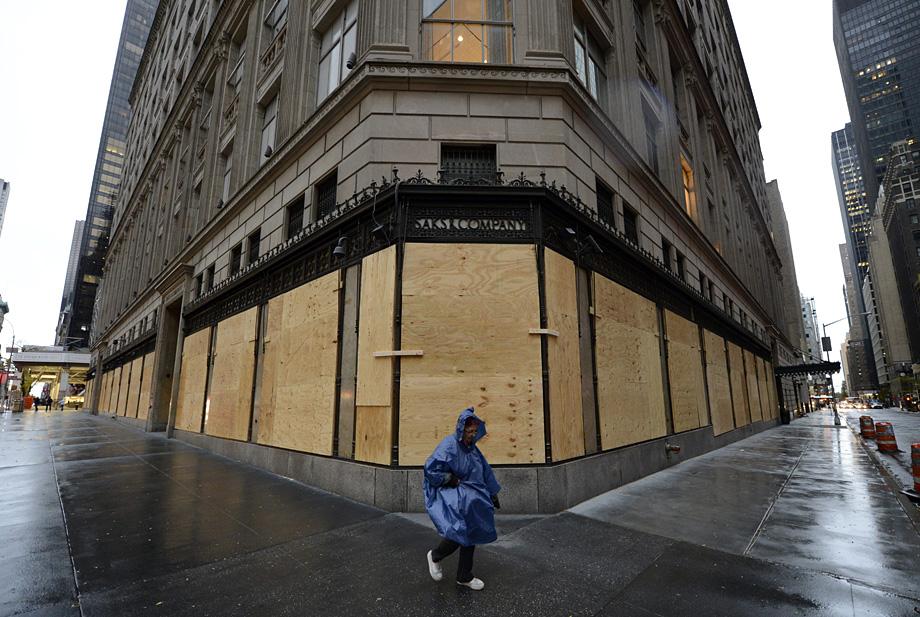 A boarded up Saks Fifth Avenue in Manhattan on Monday.
Photo by Timothy A. Clary/AFP/Getty Images.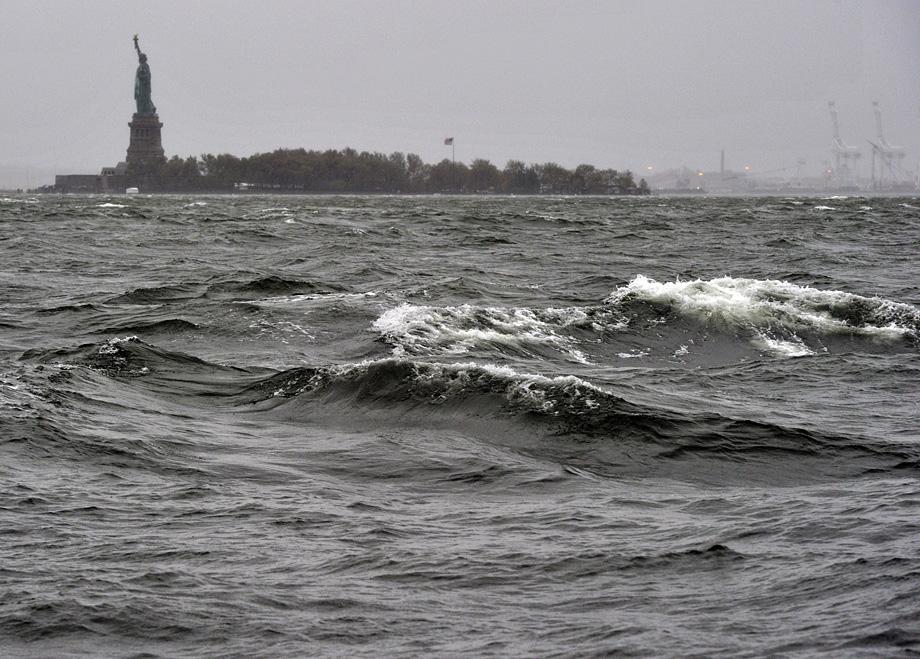 High surf on the Hudson River near the Statue of Liberty on Monday.
Photo by Timothy A. Clary/AFP/Getty Images.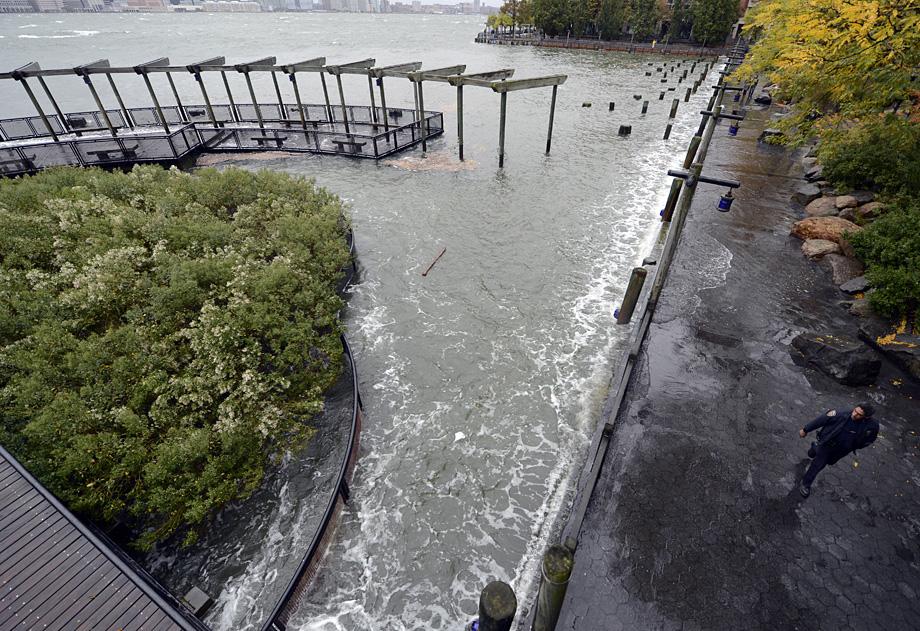 A NYPD officer walks along the promenade near Battery Park on Monday as New Yorkers prepare for Hurricane Sandy.
Photo credit should read Timothy A. Clary/AFP/Getty Images.

A flooded street between two casinos along the Boardwalk in Atlantic City, N.J., on Monday.
Photo by Stan Honda/AFP/Getty Images.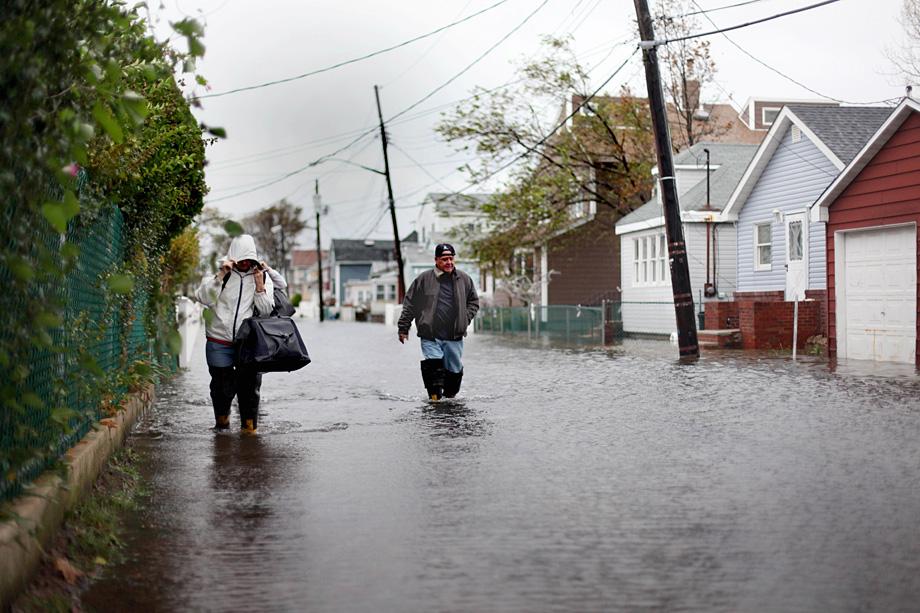 People wade through floodwater Monday in Broad Channel as Hurricane Sandy begins to affect the Queens borough of New York City. New York Gov. Andrew Cuomo announced the closure of all New York City's bus, subway, and commuter rail service as of Sunday evening.
Photo by Allison Joyce/Getty Images.

MYSLATE