The Simple, Humble, Surprisingly Sexy Button
A visual history.
The solution? Buttonhooks, long crochethook-like devices used to draw buttons through holes rapidly. These evolved into various styles to accommodate different button sizes.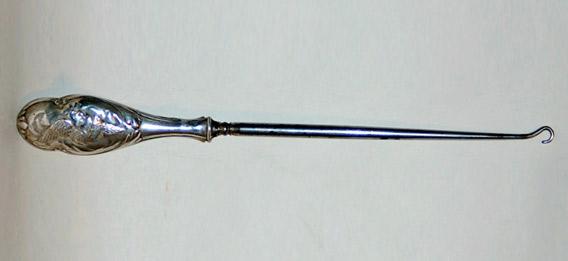 Tracing the body's curves with increasing exactness, buttons have long equaled body consciousness. In the 20th century, button's sexier side came more overtly to the fore. Buttons, in other words, designate sites of vitality, embarrassment, and thrill. When told that a certain lady wouldn't hurt a fly, Dorothy Parker retorted, "Not if it was buttoned up." Gertrude Stein's slim volume Tender Buttons (1914) is winkingly named after the clitoris. Electrical devices, newly introduced, often used flat-faced "buttons" to complete a circuit, giving rise to double entrendre phrases like "press all my buttons."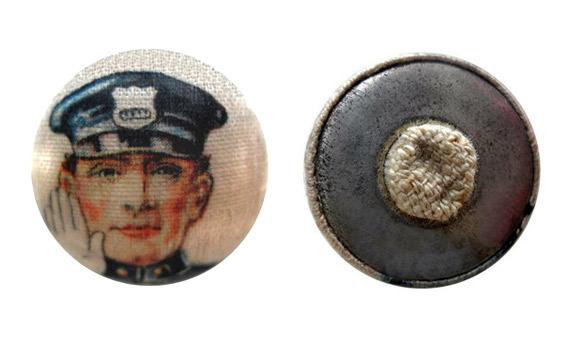 Later in the century, buttons migrated as a metaphor from the mechanical world to the virtual one. Buttons now adorn screens big and small, promising to connect us to marvels with a single click. Steve Jobs said of the buttons on Apple's touchscreens, "We made [them] look so good you'll want to lick them."
Even though zippers entered the clothing-closure scene around the turn of the century, we still wear buttons today. Why? Reasons abound: Zippers can jam and warp or catch little children's fingers. Velcro, another new-fangled closure, is too futuristic to be taken seriously. Hook-and-eyes and laces have their adherents, but their ubiquity is nowhere near that of the button.

Buttons, in short, offer everyday pleasures. Their little faces turn up agreeably, asking for personality to be impressed upon them. Buttoning oneself up is a slower, contemplative act; unbuttoning someone else, deliciously more so. Pressing buttons still delivers everything we love in the world to us. Why would we ever phase that out?