A Play Date for Mommy
In honor of Mother's Day: indifferent mothers, neglected mothers, smothering mothers, and more.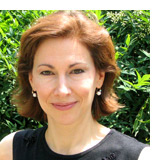 Get "Dear Prudence" delivered to your inbox each week; click here to sign up. Please send your questions for publication to prudence@slate.com. (Questions may be edited.)
Dear Prudence,
My daughter is in her late 30s and lives a day's drive away from me. She recently brought her two young children for a visit. Since her husband had to work, she brought along a single girlfriend. When they arrived, my daughter announced that she and her friend planned to go out partying on the nights they were here and to leave the children with me. I was disappointed not to see more of her but gladly took care of my grandchildren. My daughter and her friend stayed out very late barhopping and came home drunk both nights. Then they left the next day without saying goodbye. My daughter called to say she'd had so much fun that she and her friend were planning to come back with the children during the summer to do it again. I told my daughter that while I'm always happy to see her and the children, she should plan to stay in a hotel if she wants to party all night. My daughter hung up on me, then wrote me an e-mail saying she would not visit again and accusing me of being judgmental. If I'd behaved like my daughter, my mother would have set me straight quick; she called women who act the way my daughter did "sluts."  In trying not to be judgmental like my mother, have I created a monster? What, if anything, should I do now to repair our relationship? I love my daughter and want to see my grandchildren.
Dear Sad,
I'm trying to figure out whether this trampy persona is new and out of character or whether this is just the latest excrescence of her usual conduct. Any married woman who dumps her children with their grandmother so she can barhop all night is someone with behavior, marriage, and alcohol problems. If you always let your daughter get away with murder when you were raising her just so you wouldn't be like your mother, then you made a terrible mistake. But she's all grown up (at least chronologically), and although she apparently lacks judgment and self-control, she's also a mother now. It sounds as if those kids are going to need comfort and stability, so you don't want your daughter using them as pawns in your relationship with her. Call her and say you are sorry your last conversation ended the way it did. Don't back down about her behavior—what she did is simply not all right. Explain you are not calling to pass judgment, but because you are concerned about her health and safety and you wish she would talk to you about what's going on in her life.
Dear Prudence,
I'm a fortysomething mother of two. I live in the same town as my mother, grandmother, and mother-in-law. Every Mother's Day, my husband and I invite all three to go out for breakfast or dinner on us. My mother and grandmother always accept, and my mother-in-law always declines. My husband feels that we must go over to his mother's house. This is his idea, not hers. I don't want to go because her house smells of smoke, the kids have homework, and we see her frequently anyway. She always says she doesn't feel well, but she goes out other places, like to bingo or even out to dinner with my sister-in-law. She just doesn't feel like doing anything with us. My two sisters-in-law live in other towns and just send flowers and get to enjoy their Mother's Day. I think I should be able to relax on Mother's Day. Am I right that by asking her out, we have fulfilled our obligation to her?—Wants the Day Off
Dear Wants,
Yes, you have fulfilled your obligation—it's your Mother's Day, too, after all. If your husband wants to go over with flowers and cards from your kids, let him; since you see her often, there's no need for you to make the rounds. Your mother-in-law sounds awkward and somewhat difficult and probably feels uncomfortable with your mother and grandmother. But you're making a gracious gesture, so it's her choice not to be feted. (And while I'm happy for all those who enjoy Mother's Day, I consider my greatest gift as a wife and mother to be telling my husband and daughter they can skip this manufactured obligation.)
Dear Prudence,
I am a mother of three young children and have been married for 12 years. We have finally begun to enjoy some financial comfort after years of struggling and juggling bills. By reducing expenses and relocating for better job prospects, things are beginning to look up. However, these expense reductions have meant that I have "done without" many things for years. I haven't had a salon haircut in two years. Buying clothes for myself is a rare treat. Meanwhile, my husband had been wanting a dog "for the kids" for the past several years. I finally relented, and she is indeed a sweet dog, and the kids love her. My problem is that my husband takes the dog to a groomer. I was shocked to learn that it cost $60 for one session. I am feeling resentful that I have scrimped to get us back to a good credit rating only to have him drop $60 on this dog's appearance. When I expressed my shock, he seemed to think I was being unreasonable. Am I just being petty here?
Dear Hausfrau,
Maybe you can go along next time your husband takes the dog to the groomer and ask the groomer to give you a quick once-over since you haven't had a professional clipping in two years. No, you aren't being petty, and I can see perhaps how you got into debt if your husband thinks nothing of splurging on your mutt's styling when you can barely clothe yourself. I suggest this as a Mother's Day gift: He buys a doggie brush and nail clipper, and he and the kids figure out how to groom the dog themselves, while you go out and treat yourself with a trip to the beauty salon.
Dear Prudie,
About every other week, all of my friends have little social gatherings, usually dinner and a movie. The school we all attend is very far away from where I live, and most of my friends live downtown. One friend lives down the road from me, so we carpool. His mom usually takes us, and my mom picks us up. The problem is, my mom tries to act like a friend of ours. She talks too much and is repetitive and thinks she's really funny. She's also very loud. When I've confronted her about this, she takes it personally and always uses the excuse that I'm "lucky to even get a ride" and that she is going to be herself if my friends are in her car or her house. When I have friends come over, I try to schedule it for when she will be gone, or we just hang out in my room. She always tries to talk to us. I keep trying to talk to her about it, but she takes it really personally. How can I change this?
Dear Annoyed,
Probably the easiest way out of your dilemma is to go to college, get a job, and buy your own house and car. Then you won't need to ask your mother for a ride anymore, and the whole house will be your room. By that time, you also might find that although your mother is still a little loud and talks too much, she's somehow gotten to be less embarrassing than she used to be. Hang on until you're, oh, just about your mother's age now, and when you drop off your kids at her house, you will notice that they find grandma to be completely hilarious, and you might even think that, for a mother, she's actually not that bad.