The Naked and the Bed
I want to sleep nude with my wife-to-be, but she refuses. Can I change her mind?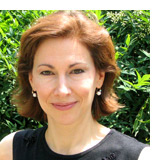 Dear Prudie,
My husband and I have been married for two years, and we get along great. The only rift we have in our happy marriage is my husband's best friend. When he visits, he can be mean and at times downright cruel. He berates me, and mocks me about a disease I was diagnosed with as a young child. When my husband and I announced our engagement to him, his response was, "Marriage is for idiots." I have brought up the issue with my husband, but he tells me "It isn't a big deal" or "You know how he is, he's a moron." During one visit, the insults got so bad that when I discussed it privately with my husband that night, I burst into tears. My husband sees fit to simply ignore the issue, and if I get mad and chastise his friend myself, I get a lecture from my husband on it. What should I do?
Dear Distressed,
I hate to tell you this, but a marriage in which one partner allows his creep of a friend to mock and berate his wife is not happy. You must explain to your husband that his friend's last visit was his last visit, and that he's no longer welcome in your home. Why is your husband not only making excuses for this sick, nasty person, but turning on you when you try to fend off his blows? This is deeply disturbing, and you need to take a hard look at who you've married. Get the names of some counselors, and tell your husband you are so upset about this issue that for the sake of the future of your marriage, you two have to discuss it with a neutral party.
Dear Prudie,
I'm a 30-year-old male who suffered from extremely bad acne during my teenage years and into my 20s. As a result, I never had a girlfriend, and never experienced all the things that someone should during those years (first kiss, love, sex, etc.). Now that I'm older and the acne has cleared up, and I have enough confidence in my appearance to start dating, I've developed a new problem. I've become very self-conscious of the fact that I have no clue how to start a relationship, be intimate, all the things that I should have learned during my formative years. How do you propose I get over this? Do I just be upfront with a woman after two or three dates regarding my lack of experience and hope she doesn't laugh? Or do I just keep my mouth shut and hope I can figure things out on the fly?
 
—30-Year-Old Virgin
Dear Virgin,
If only I could run a service in which I put together my male and female correspondents who have somehow gotten into their 20s and beyond without connecting with the opposite sex. At least you have a 10-year jump on your role model. In fact, look again at The 40-Year-Old Virgin, and take some lessons about really getting to know a woman from the sequence in which he goes on 20 sexless dates with his love. Since you feel like an awkward schlemiel, you might want to rent Annie Hall to see how a real schlemiel gets the girl. (Don't take this too far and rent Superbad in order to model yourself on McLovin.) Go to the bookstore and look at the relationship section—you will find guides on everything from how to kiss, to how to flirt, to, well, you know—and consider the suggestions that feel comfortable to you. Sure, you're self-conscious about missing those practice years in high school and college, but be assured that everyone who's single and looking is still trying to stumble their way to the right person. Even if you weren't dating, you surely were making friends. You did that by listening to the other person, asking questions, suggesting that you do something you would both enjoy. Those are techniques easily transferable to the dating scene. And once you have gone out on a couple of dates with someone, do not blurt out that she's about to be the first person you've ever kissed. When the time is right, just kiss her. Then take the relationship slowly, so that when you do feel the need to tell her about your lack of experience, you'll know her well enough to know she won't laugh.