Dogs of Wars
When pooches and partnerships don't quite mix.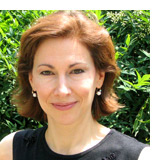 Get "Dear Prudence" delivered to your inbox each week; click here to sign up. Please send your questions for publication to prudence@slate.com. (Questions may be edited.)
Dear Prudence,
Once again, my boyfriend and I had a fight over my dog. I have a mini dachshund-chihuahua mix that is my baby. I'm not weird about it; she doesn't eat from a dinner plate or accompany me on trips to the mall, but she is allowed to sit on the sofa and sleep at the foot of my bed. My boyfriend is pretty much repulsed by this, and my dog, in return, is terrified of him. Last night, she was sitting by me on the sofa and I petted her head. A few minutes later, I playfully reached out to rub my boyfriend's head and he got really upset, said my hand smelled like the dog, how disgusting that was, etc. He routinely terrorizes her by growling at her when he comes in the door and pinching her on the nose. He's 48 and I'm 45, so neither of us is going to change our ways, but I wish he could learn to accept that I love my dog and am not going to change just to satisfy him. This has come to the point of almost breaking us up more than once, even though our relationship is otherwise very good. We can't even consider living together because of this one issue! What's the compromise here, so that we're both happy?
Dear Pooch,
Not enjoying the antics of darling little Fifi is one thing. Terrorizing and abusing her is something else. This is not just a matter of your boyfriend's disinterest in your "baby"; he's a brute whose behavior is over the line. Unless he has bubble-boy tendencies about noncanine germs, I don't even really buy that he's disgusted if you touch him after you touch the dog. It sounds more like he's just trying to control you. Does he really hate dogs that much, or is the issue that he resents that your affections are not exclusive to him? There is no compromise here except to insist that he behave kindly to your pup. If he can't, once he's out of your life, you'd be surprised how little you and Fifi miss him.
Dear Prudence Video: Grandma Grinch
Dear Prudence,
Two and a half years ago, after much pleading with my husband, he agreed to allow me to adopt a rescue dog. I knew rescuing a dog would bring challenges, but our dog has been more than challenging. He has severe separation anxiety and a host of other neuroses far too long to list. While I can put up with these things, as they are part of the baggage that comes with a dog whose early life was less than ideal, my husband declares daily that the dog must go. The rescue organization made us sign an agreement saying if we ever had to get rid of the dog, we would return him to them. My husband says this is the clear thing to do, but the decision is ultimately mine, because he would never just up and get rid of "my dog." Just as I would never get rid of a child who turned out to be less than my ideal, I would never do that with a pet. However, my husband's daily declarations of his disgust with the dog are making my life miserable. He even says I'm choosing the dog over him. This is totally not the case, but I feel torn over my convictions of doing what's right for a helpless, albeit neurotic, little dog and the man I share my home with.
Dear Conflicted,
I'm not dogmatic, so I have a different reaction to your situation than to the woman in the letter above.  Your husband reluctantly agreed to a dog, but the one you got would obviously try the patience of even the most ardent dog lover. If your husband was getting the adoring looks, the companionable strolls, the warm body napping next to him on the couch that a well-adjusted dog provides, you'd surely both be happy with your choice. Instead, you've got a neurotic bundle he gets nothing out of and that you are pouring endless energy into with no real effect. I'm with your husband that a dog is not a child.  However, before you give up, you should make an investment in major behavior modification. Ask around for a trainer who has success in treating doggie head-cases—you may need to try more than one. Talk to your vet about medications that can calm your dog's anxiety. Get the videos and the book of Cesar Millan. And if, after a concentrated six months of effort, there is still no improvement, then it's fair to tell the rescue organization that you did everything you could, but you couldn't make it work.
Dear Prudence,
I am a middle-aged woman who for almost two decades has been having an affair with a married man. His wife is severely disabled and has no interest in sex. He tells me that if I would marry him, he'd divorce her and put her in a nursing home, but I cannot see why that should happen. Their grown children help with her at-home care. I feel deeply loved by this man and want no one else. So, what's the problem? People thinking that I have no man in my life, always making comments about it, and trying to fix me up, etc. My man says that I am free to tell them about our relationship. But when I have opened up and explained my situation, I have to hear what a bitch I am (not close friends, of course). I'm a highly independent woman who pays her own bills and makes her own decisions. I'm tired of pretending that I'm a woman without love, for in truth, I'm loved quite deeply. But I also don't feel that I should have to explain. What's a woman like me to say?
Dear Not,
Who are these people who always make comments and try to fix you up? You've said that those who are close to you know your situation. If these are co-workers or casual acquaintances, you have to shut down the inquiries and fix-up suggestions. Saying with a small, enigmatic smile, "I have a very fulfilling life and I'm not looking to change it," should help. I understand that you resent being seen as a middle-aged woman without a partner, but if you're as independent as you say, this misperception shouldn't bother you as much as it does. And surely, not everyone reacts with such hostility to this complicated, difficult state of affairs. If you would prefer that people in your work or social circle understand your love life, perhaps, when the question comes up again, you can explain things to someone with both a sympathetic ear and a big mouth, who will then clarify for everyone else why you're not looking for companionship.
Dear Prudie,
My group of friends from high school have all had babies or are getting pregnant, and it seems all they want to talk about are play groups and strollers. I'm not ready for kids at this point, but I would still like to maintain my friendships. So, recently, I e-mailed my eight-months-pregnant friend and invited her to a bar my husband and I were going to. Knowing that she can't drink, and trying to be sensitive, I prefaced it with, "I'm not sure if you'd be up for this, but ..." I didn't get a response for a week after more e-mails and phone messages. Finally, she e-mails back and says my e-mail invite was "anti-pregnant." I was floored. Is this just a matter of third-trimester emotions, or was my invite insensitive?
Dear On,
Among the fun things an eight-months-pregnant friend probably doesn't want to do with you are hang gliding, lingerie shopping, and balancing on a stool at a loud, possibly smoky bar. Also, when you invite someone to something, it's not very enticing if you preface it by saying it will probably be unpleasant. An offer to have a nice dinner would have been more likely to get a yes. That said, your invitation was clearly well-meaning (and it's possible a very far-along woman would welcome sipping ginger ale with friends at a not-loud, not-smoky bar), so your friend was out of line by turning it into a referendum on her pregnancy. But given that she probably hasn't been able to see her own feet for several weeks now, just write it off to being eight months pregnant and let it go.