Conduct Unbecoming
Political correctness is over the top at my job. What can I do about it?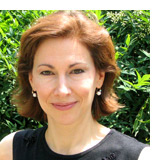 Dear Prudie,
The other day my girlfriend of three years told me that she found a wallet with over $200 inside. When I asked her what she was going to do with it, she said she was going to keep the cash. When I asked her why, she responded that she "needed the money." While I can understand finding that much money just laying on the ground doesn't happen often, I am somewhat disappointed and shocked by the lack of ethics in her final decision (even though we are both pretty broke at the moment). I even had to plead with her to anonymously mail back the person's driver's license and other contents of the wallet because it was a generous thing to do. Part of me just wants to forget the whole thing ever happened, while another part of me tries to make her feel guilty for being so misanthropic. Are opposing moral views something I should just accept within our relationship, or is this a sign of a deeper issue?
Dear Mr.,
I understand how shaken up you must be that after all this time of knowing someone so intimately, you discover that when presented with the right opportunity, she's one step up from a thief. But your next move should not be to try to make her feel guilty, but to get her to understand why you were so disturbed by this incident. Tell her you don't want to keep flogging this, and after this discussion you will not bring it up again, but what nags at you about the whole thing is how out of character it was for her, because she is a thoughtful, considerate person. You can add that you know that if she accidentally left her wallet somewhere, she'd hope the person who found it would return it intact. Obviously, you're looking for her to say that you're right, and that she realizes she made a mistake. She may feel so defensive that she can't do that now, but maybe after mulling it, she will. Keep your promise that you will then let this drop. You've known her for three years, so unless other evidence presents itself, consider it a one-time lapse.
Dear Prudence,
I'm 24, and I've been with my boyfriend for about 18 months. We were friends in high school, then met again after college, and started living together almost immediately. We have been talking about marriage lately, which I am beyond excited about; however, my boyfriend has informed me that I need to lose 20 pounds before he will propose. He claims that's the only reason he hasn't asked me yet. In his words, he wants "a hot wife." Am I crazy to think that unconditional and true love still exists? Everything else in our relationship is great. I don't want to walk away from something so wonderful, but this just seems a little ridiculous. Help!
Dear In Love,
I have a plan that will make both of you happy. It begins with you starting on a new exercise program. Get a comfortable outfit and a pair of excellent workout shoes. Then put all your worldly possession in a suitcase, pick it up, walk out the door, and keep on walking.