Who's the Boss?
How do I handle an employee who makes nasty comments when I can hear them?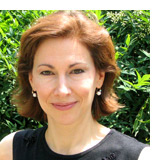 Get "Dear Prudence" delivered to your inbox each week; click here to sign up. Please send your questions for publication to prudence@slate.com. (Questions may be edited.)
Dear Prudence,
After many years away from home, I decided to work for my family's manufacturing company. I am the boss's son, but work as hard as I can. My office is right next to the factory floor, with a Plexiglas window looking out to the floor. Recently, one of the floor managers was saying some pretty nasty things about me just outside that window, and I could very clearly hear just about everything. Now, I'm not upset about what he said, since most of it is nonsense, but I simply don't want to be subjected to hearing it! Is there some subtle way to tell him that I can hear everything he says when he's right outside my office? Is there a chance he realizes that I can hear and has chosen this location because of that, and, if so, should I confront him?
Dear Son,
Even I know your idea about telling him to find a more private place to pass on scurrilous rumors about you is counterproductive. But for expert advice on management issues, I checked with Marty Kurtz of Kurtz Consulting Group in Randolph, N.J. He said it's not surprising that the return of the prodigal son as a new boss has stirred up questions and resentment. The floor manager's behavior is a direct challenge to your authority, and you must address it immediately. Call him in and calmly tell him you heard what he was saying about you, and that the two of you need to clarify a few things. One is that when one manager undermines another to the rest of the employees, it is damaging to everyone involved, and that's not how you run things or want to see them run. Another is that since it's clear he has concerns about your role and decisions, he has to bring such issues directly to you. Then give him the opportunity to respond. When you finish your discussion, reiterate that you hope he understands how you expect his concerns to be handled from now on, and that if the current situation continues, you will consider it to be a direct challenge to the management of the company.
Dear Prudence Video: Dirty Crossword
Dear Prudence,
I have been dating a wonderful guy for a little more than a year. He's a great guy and would be a great dad, but I don't have that head over heels in love feeling for him. During the first two months, I did have butterflies, but I don't know if that was just the excitement of a new relationship or the beginning of love. All that kind of faded when I realized he doesn't really fit in with my group of friends (who I am really close to—they are like family). But I do enjoy his company in every other way, just not around my friends. Here is the real problem: I want to have at least four kids. I'm approaching 30 and know I need to get started soon. However, I also have dreamed about finding the one—someone I'm head over heels for, my movie love. Do I choose to marry the great guy I'm with and start a family? Or hold out for true love? I'm afraid if I wait for love, I'll miss my opportunity to have a family and forever regret it. But I'm afraid if I settle for less than love, I'll always regret that.
Dear Contemplative,
If I tell you it sounds like you have your true love, only you don't realize it and you should marry him and start your life together, would you think, "Hmm, she's right, that's good advice," or would you think, "Boy, she has no idea what she's talking about"? Only you know if you're the kind of person for whom a comfy "great guy" is enough. Here are a couple of questions to ask yourself as you make your decision: Have you ever experienced that kind of movie love you crave, or it is a fantasy of what love should feel like? How easy is it for you to meet men and establish new relationships? And I have a question to ask you: What's with your boyfriend and your friends not being able to get along with each other? You should explore whether your friends are actually an immature clique who resent your boyfriend because he represents moving to a new phase of life, or if their discomfort with him is a warning sign you have chosen to ignore.
Dear Prudie,
While visiting my girlfriend's parents, I accidentally discovered her dad's large and extensive browser history full of porn sites. I wasn't snooping; I jumped on the family computer to Google directions to a restaurant, when up popped a long and, ahem, adult-oriented list of previous searches. Many of them were extremely explicit. It was weird. Her dad seemed on edge when he discovered me on the family computer, and, sure enough, when I signed on again later that day, all of the browser settings and history had been erased. I didn't tell my girlfriend any of this because, frankly, it's not something I would want to know about my own parents. Still, I feel weird knowing things about her family that she doesn't, and we tell each other everything. I feel like I'm hiding something from her. Should I tell my girlfriend what I found?
Dear Knows,
No, you don't tell your girlfriend everything. You don't tell her that the blouse your colleague wore was really enticing. You don't tell her that the joke she told wasn't funny. Even in the most open, healthy relationships, people should and do hold things back from each other. Let's say you had been looking for dental floss in the medicine cabinet and came upon the father's Viagra bottle; you wouldn't be obligated to tell your girlfriend about that, either. You accidentally invaded the privacy of your girlfriend's father, so don't inflate the incident by talking about what you discovered. And speaking of finding porn on a family member's computer, let me address the answer I gave recently to the father who was visiting his daughter and her fiance. Because the boyfriend has a history of cheating with women he met online, the father snooped and found a porn site that displayed supposedly local women, and concluded that the boyfriend was cheating again. As many self-acknowledged porn aficionado readers pointed out, such localized content is done by the provider and is not evidence that the boyfriend was up to his old ways. Excellent point. It doesn't change my conclusion, however, that you don't need new evidence to decide that a boyfriend who has flagrantly and frequently cheated on his girlfriend is a dismal prospect of a husband.
Dear Prudie,
I dance salsa a couple of nights a week. There are several men (of different ages and social backgrounds) I dance with regularly and consider friends. Often, in the course of conversation, these guys will lament the lack of "hotties" in attendance that particular evening. I don't believe they mean to be directly insulting, but by saying that there are no hotties around, they're obviously including me as unhot. Whether I am hot or not is a matter of opinion and beside the point. I have started replying to the lack-of-hotties comments with a joking, "Except for me, of course." I think it is rude and disrespectful, and the comments make me feel self-conscious. Is there something more I can do to deflect the comments, or should I just ignore them?
—Un-caliente (apparently)
Dear Un,
Instead of pointing out your own desirability, why not sympathize with them through your own lament: "I know exactly what you mean. This class has never attracted one good-looking man, either."