Turkey Day
I dread Thanksgiving with my husband's family. What can I do to avoid it?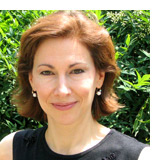 Get "Dear Prudence" delivered to your inbox each week; click here to sign up. Please send your questions for publication to prudence@slate.com. (Questions may be edited.)
Dear Prudence,
I dread Thanksgiving. My husband and I are expected to attend a family yearly Thanksgiving dinner hosted by my husband's sister and brother-in-law. We are never specifically invited by my sister-in-law, who doesn't phone or invite us personally; she does not speak with us throughout the year. My mother-in-law tells me that as long as she is alive—she's almost 80—she wants her family together for Thanksgiving. I've been honoring her wish because I love her dearly. After driving 200 miles, we're usually greeted by my brother-in-law, who invariably calls me by the wrong name. (My husband and I have been married nine years; I am that man's only sister-in-law.) I correct him, but feel embarrassed. At dinner, I'm seated near my brother-in-law, who continues to misname me. I offer to help with cleaning up and dishes, but my sister-in-law says she has "her own way" in the kitchen. We're then subjected to various grandchildren who perform, either by very bad piano or singing. We make our escape as soon as, and politely as, possible, having tried to converse with everyone but arriving at dead ends. Is there any reasonable way we can excuse ourselves from these intolerable dinners without upsetting my mother-in-law?
Dear Turkey,
Before you go, read the collected works of Joe Orton; these farcical black comedies will remind you of your own family gathering, minus a dead body or two. It's too late to do anything this year except show up, at least for the sake of your beloved mother-in-law. When your brother-in-law greets you by the wrong name, you could just say, "It's good to see you again, Ralph" (assuming his name is not Ralph) and let it go. (Has your husband ever explored the possibility that there's something seriously awry with his sister and brother-in-law?) But while the day sounds dreary, it's preferable to the confrontations of more histrionic clans. After all, you arrive, eat a meal, watch the grandchildren perform (remember, their badness is part of the charm), then head back to civilization without even having to clean up. For the future, many couples alternate major holidays with their respective families—so why not visit yours next Thanksgiving, and then spend some extra time later with your mother-in-law? Or you could really shake things up and declare that since Ralph and his wife have been entertaining you for the past nine years, next year, it's your turn.
Dear Prudence Video: My BFF Married My Cousin
Dear Prudence,
The other night, my fiancee suggested that we could use the diamonds in her wedding ring from her previous marriage in the setting of her new wedding ring. I protested. Didn't seem kosher. She shot back, "I was the one who bought the diamonds!" Still, I think her old ring has significance and should be kept as is, albeit locked in a drawer. My business partner thinks we should hock the ring or throw it into the fires of Mordor (he threw the wedding ring from his first marriage away—"Bad mojo."), but no way should we use the exact stones from the old ring. Three different opinions for one ring. Help!
Dear Ringless,
As somebody who imbues objects with (too much) meaning, I like your fiancee's practical approach. The stones are nice, she bought them herself, and the previous marriage is so over that she measures the weight of these rocks in carats, not as symbols. However, it's human nature to find meaning in things, and if every time you look at her ring it makes you feel as if her ex is somehow wrapped around her finger, then keeping those diamonds is a false economy. If the idea of using the stones continues to nag at you, she should accede to your wishes. But it's silly to keep the ring locked away. She can get pleasure from it, and remove its power, by either selling it or resetting the diamonds as a pair of earrings. No need for Mordor to claim it.
Dear Prudence,
I have been married to a wonderful man for the last year. We laugh every day, have great conversations, share the chores, and really enjoy each other. There is a lot of teasing in our relationship, which is fun, usually. But what do I do when the teasing goes too far and my feelings are hurt? Recently my husband was folding laundry, and I came in to help. He told me, "If I would have known what a pain you were going to be, I would have seriously reconsidered marrying you. Seriously. Why don't you leave, I was enjoying the quiet." I'd been teasing him about beating him in fantasy football, which rarely happens, and he never has any problems letting me know when he wins. The way he said it made me feel like he wasn't joking anymore. I was speechless. I started to leave the room, and he asked me where I was going. So I stayed and finished helping with the laundry. After this conversation, things continued as if nothing big was said. I just can't seem to get those words out of my head. I've told him before when the teasing goes too far, and his reply is, "If you are going to be with me, you need to have tougher skin." Am I being oversensitive?
—Hurt Feelings in a New Marriage
Dear Hurt,
If your husband was actually expressing his reconsideration of your marriage because you teased him about fantasy football, then please put off having children and get some couples counseling immediately. However, if he was teasing, my bet is that he was trying to say something like: "I never would have believed that folding laundry could be fun—but it is when I do it with you. I'm so glad I found you. It's hard for me to say stuff like that straight out." But you're married to the guy, so if his remarks still echo in your head, just tell him that and get a clarification. Teasing can be a great release valve and a way for a couple to have their own private language. But it's only fun when you two mutually understand how not to go too far with each other. This is a partnershp, and it's not fair if the rules are that you have to be tougher, not that he has to be more tender. Have a talk (ground rule: no teasing) and tell him that while you like that you can joke with each other, sometimes it doesn't feel like a joke, and you need him to recognize that no matter how thick your skin gets, it's always going to bruise more easily than his.
Dear Prudence,
I'm still in college, and work part-time. All of my co-workers are full-time, and old enough to be my mother. A courier comes in to our office several times a day, and although he may have some psychological issues and is overweight, he is always friendly to us. Most of my co-workers ignore him, but when he leaves, he's the hot topic of conversation, and it's always negative. They talk about how he smells, or was acting creepy, or, "Oh, my gosh, he stared at me!" I've never witnessed any staring, and I'm usually the only one to even say hello. I've never noticed a smell, but he must sweat a lot hauling around packages all day. I've dropped hints that he's working hard for his living—but they keep at it. Do you have any suggestions on confronting them and still keeping good relations?
Dear Young,
It's more important that you're doing the right thing than it is to confront them about doing the wrong thing. Since you see the courier several times a day, continue to be welcoming, engage in small talk ("It must be a relief now that the weather's cooler"), and thank him for his help. Do be careful not to so overcompensate for your rude co-workers that he gets the wrong idea and thinks you're coming on to him. But since their remarks are awful, next time they start trashing him, you can say—without sounding self-righteous, "Gee, I really don't know what you're talking about. Maybe he has some issues we don't understand. But I've never seen him be anything but hard-working and polite."