The Princess Bride
I want my marriage to be more like a fairy tale. What should I do?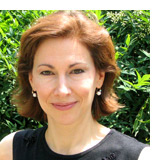 Get "Dear Prudence" delivered to your inbox each week; click here to sign up. Please send your questions for publication to prudence@slate.com. (Questions may be edited.)
Dear Prudence,
I have been married for over a year now. I love my husband very much, we enjoy each other's company, and I never worry that he would cheat. I have a young child from a previous marriage he treats as his own. My husband is not close to his family and rarely speaks to them—he had a pretty awful childhood with parents who fought often. He is a very quiet man who rarely shows emotion. I've tried to talk to him about this before. His usual response is, "I don't know what to say." He tells me he loves me all the time and that I'm beautiful, but I truly feel that if I left tomorrow, he wouldn't think twice about it. I'm not sure he would fight for me if it came down to it. This hurts me deeply because I love him so much and would do anything for him. He travels often for business and it doesn't seem to bother him being away from me. I want to be needed and loved by him so badly. Am I selfish to want this? Perhaps I am just looking for the fairy-tale love story where the prince would die without his princess. Am I overthinking this, or should I re-evaluate our marriage? I have suggested counseling to him, but he refuses to go.
Dear Wanting,
I think counseling could be a good idea—for you. You're married to a prince of a guy who, by your own account, tells you he loves you and shows it in every way possible, yet you're acting like a spoiled princess. I assume you don't want him to come home and jump for joy on the couch at the sight of you, or call from the road crying like some homesick camper, saying he can't stand to be away from you. You say you're not sure he would fight for you—but I'm not sure what you mean by that. I hope you don't mean that you want to make him jealous simply to get a rise out of him. Did you notice when you were dating that he was quiet and not particularly emotionally expressive? Perhaps if you stop demanding he be more demonstrative than makes him comfortable, if you let him just relax into this marriage, you will get more from him. You've already had one marriage fail. I assume that taught you a successful, adult relationship is not a fairy-tale love story. (Did that failure have something to do with your unrealistic expectations?) Be grateful you've found someone so wonderful, and if you can't let go of your fantasies, hash them out with a therapist.
Dear Prudence Video: Baby Brainwasher? 
Dear Prudence,
I have been dating a very nice guy, "John," on and off for the last year or so. Our relationship is not very serious, and we have not agreed to be exclusive (although neither of us has dated anyone else recently) because we're both young (24 and 25) and focusing on our careers right now. Recently, I ran into a very close friend of John's at a bar, and we hung out for a while and had a drink. He offered to walk me home, but on the way, he made several passes at me and even tried to grope me. I attributed his behavior to alcohol and tried to just brush it off, but he wouldn't stop. I actually had to twist his arms and force him into a submission hold to get him to calm down. I made it home safely, and I've seen him twice since then and nothing untoward happened. I'm struggling with whether I should tell John. I can't shake the feeling that if I wasn't athletically inclined, the night could have turned out a lot worse. At the same time, they're very close friends, and he could have just been belligerent because he was drinking. I really don't want to cause a rift between them. Should I just let it go?
Dear Desdemona,
If you have to do an imitation of Michelle Yeoh in Crouching Tiger, Hidden Dragon to avoid being raped, your boyfriend's friend has a serious problem. Yes, I think you should tell John. You can explain that you aren't looking for him to confront his friend in a "keep your hands off my woman" way (although he can certainly throw that in). But you want him to tell his friend that what he did indicates he has a serious drinking and aggression problem he needs to address right away, before he gets in deep trouble. It doesn't matter if his belligerence was fueled by alcohol; this guy is a menace. And if the friend doesn't apologize and get control of his behavior, then it should cause a rift.
Dear Prudence,
My daughter is engaged to be married next summer to a very nice young man (except when he cheated on my daughter with women that he meets on his computer). Twice my daughter has caught him at this, and they even broke up for a while this past year over this disease of his. These women have even sent little gifts to their residence (silk pajamas, embroidery pillowcases, stuffed animals). My daughter told him the last time that if it happened again, they were through. He told her it wouldn't, and even went to counseling. They bought their first new home together, and I went down to help them paint and move in. While I was there I used one of their computers. I know I had no business snooping, but I saw an address I could tell was a porn site. This site had naked pictures of women from the area where my daughter lives. So I know he's back to his old habits. Should I confront him with what I saw on his computer, or should I tell my daughter what I saw, or should I just keep quiet? I want her to be happy more then anything in this world.
Dear Concerned,
I admire your restraint in not pouring a bucket of paint over the very nice young man's head. I understand you want your daughter's happiness. But a woman who would stay in a relationship in which her boyfriend lounges in silk pajamas on an embroidered pillowcase—gifts from his other lovers—is a woman who has an appointment with unhappiness. Tell your daughter what you found, and that you hope she reconsiders going ahead with the marriage. Explain that while you know she loves him, his compulsions will ruin her life. Reassure her that it doesn't matter if she's already announced her wedding plans, plenty of engagements get broken. Offer to help her untangle her property holdings from his. If she won't listen, then try not to say, "I told you so," when she shows up on your doorstep with the baby after finding out that the cute stuffed animal he put in the crib was a gift from his latest girlfriend.
Dear Prudie,
I work in a cubicle office setting with software engineers and some creative types. One of the engineers, who is probably over 60 and kind of keeps to himself, has an irritating habit of passing gas loud enough to be heard two cubicles away. I sit across from him. I've stood up and looked at him a few times, but he's just working away as if nothing happened. I thought I'd try to let him know in a friendly way that he is heard, so one time, I said, "Hey, what was that? Are you talking to me?" He basically said "Yes" and gave me a fainthearted smile. And the farting continues. I think he's a little hard of hearing, but given the volume and length, he's got to know the degree to which he lets them rip. The next time he passes gas loudly, I might just walk into his cubicle and give him a questioning look. If he doesn't ask me what I'm doing, I'll just leave. If he does, I thought I'd tell him that many people hear him. Maybe discuss some dietary changes. What do you suggest?
—Oops, There Goes Another One
Dear Oops,
Let's think through your approach. Every time this old fart cuts one, you pop your head up, or do a Travis Bickle ("Are you talking to me?") imitation. (If you're going for movie references, choose Blazing Saddles.) Can't you do what most people would do—sit at your desk, shake your head, and try not to laugh too loudly? If the emissions make it impossible for you to concentrate, you could print out this information sheet from the Mayo Clinic on how changes in diet and over-the-counter treatment can help flatulence, and leave it on his chair, perhaps on top of one of those activated charcoal seat cushions. Other than that, remember: As with all unpleasant office situations, this too shall pass.