Swing Shift
Is it a bad idea for a couple to experiment sexually outside the marriage?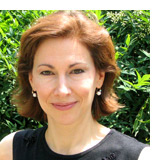 Get "Dear Prudence" delivered to your inbox each week; click here to sign up. Please send your questions for publication to prudence@slate.com. (Questions may be edited.)
Dear Prudence,
I just turned 40 this year, and seem to be in some sort of sexual frenzy. My husband and I have been happily married for 20 years. We are pillars of the community and have a great family. But we have only had sex with each other. We were high-school sweethearts and have been together sexually for 25 years (yes, I know I was young—but we took the appropriate precautions, and hey, we've been married for 20 years now, so no judgments). Anyway, we both want to do a little experimentation sexually and think that we can do it without hurting our marriage. We want to experience outside sex only. We are very committed to each other, and know that we will grow old together. Do you think this little experiment will backfire?
Dear Curious,
There's no way to know if your experiment will satisfy your cravings and leave your marriage unharmed, or be the emotional equivalent of playing with matches in a San Diego canyon. I spoke with psychologist Janis Abrahms Spring, author of After the Affair, and she surprised me when she didn't condemn your idea outright, but she did offer many warnings. She said it was a sign of health in your marriage that this is something you can talk about freely with each other. But she warned that there's no way to follow through with your plans in a divorce-proof way. For one thing, one of you may actually be more motivated to take the step, while the other goes along so as to not look like a prude. Even if you equally agree to this and guarantee each other no emotions will be involved—well, ha! to that promise. Once you unleash the gods of desire and jealousy, there are no guarantees as to what will happen. Spring also warns that the novelty and forbidden nature of what you're doing can set off biochemical reactions that give infidelity a crack-cocainelike high. Before making Thursday your date night, first try to infuse new sexual energy into your marriage. You could watch pornography together and get inspired. Consider a vacation at a nude beach and share the fantasies inspired by the passing show. If you go, remember that if you expose tender, usually covered skin, how quickly it can burn.
Dear Prudence Video: Kissing Her Ex
Dear Prudence,
Several years ago, I stole some money from my college roommate. She never, as far as I know, discovered the theft, and by the time I got around to repenting, she had left the school. I have long wanted to make reparation; I've been putting it off, partly because my own financial state is not good, partly because I let the matter slip my mind. Now that conscience has caught up with me, how can I go about repaying her? Am I obliged to track her down and mail the money, along with a note admitting my crime? The possibility makes me queasy with embarrassment. Also, finding her will be difficult. Her name is a fairly common one, and she may no longer be in the United States (she had close ties with relatives abroad). She had a medical condition, and I've considered donating the money to a relevant charity, but that isn't the same as repaying her personally. I want to finally do right by my former roommate. Please help!
Dear Repentant,
My, my, what a lot of excuses: she has a common name, she may (or may not) have left the country; you've got your own financial problems; a donation to a charity is a good thing, too. You stole the money, and you need to pay it back. As far as finding her is concerned, surely you have mutual friends from college who know where she is. If not, contact your alma mater and ask them for help locating her. No one wants to write a letter confessing to misdeeds, but think of how good you'll feel once you do it. Your former roommate might be so astounded that it could result in the reflowering of an old friendship.
Dear Prudence,
I'm very happily married to an amazing man from Germany. Before we were married and after one too many glasses of wine, he told me he'd propose to me right there and then if I could agree that we'd spend five years living in the United States, five years living in Europe, and then decide where to settle. I agreed, because all I wanted was to be with him, but I didn't really think it through given that my brain was merlot-addled. Our five years in the States are nearly up, and he's pressuring me to move to Germany. The thought of it really freaks me out. My entire family and all of my friends are in the area; we bought a three-family house a few years ago, which has tenants and requires administration; we are about to start a family, and I shudder at the thought of being far away from my mother and girlfriends while a new mom; I am the only child of needy parents; and I don't speak German (though I have been taking classes off and on). While his career is portable, mine isn't. He is a lovely person but not terribly social, and he wants to move to Berlin—where he has no family and few friends—and I don't feel comfortable relying on him to make new friends for us. I know that despite the fact that we've built a life together in New York, he doesn't really feel at home here. He views my wariness about Germany as tantamount to not caring about his happiness or lacking interest in his culture, and this is causing a lot of tension. What do I do?
—Sprechen Sie Very Little Deutsch
Dear Sprechen,
Your story sounds like a tale written by those German brothers, the Grimm boys: innocent, tipsy girl agrees to marry a kind but remote man on the condition that after five years of happiness, she leaves her home and everyone she loves to live in his strange, lonely land. It's certainly reasonable that your German husband would want to live in his country at some point. But it's unfair to both parties to start a marriage with a sense of coercion and dread hanging over it. Once the merlot wore off, you should have talked through this before the wedding. As you have built your life together—buying property, starting careers—you've had discussions about how deep your roots are here, and how hard it would be for you to live abroad, haven't you? Since this is causing so much tension, you both have to agree to lighten the pressure, put aside the five-year deadline, and sort out these issues. He has to understand that you don't want to be a new mother so far from your family. And you need to find a way to make sure he feels he isn't forever exiled. Could you manage a summer there together to see how living abroad feels? Would regular vacations to Germany help your husband feel you were both more connected to his country? Remind each other that wherever you live, one of you will always be not quite at home—but that is less important than the happy life you have made together so far.
Dear Prudence,
I support a particular presidential candidate. Anyone who knows me very well, knows where I stand politically. Not because I send out mass e-mails belittling those who don't share my beliefs, but because in polite, casual conversation, if I'm asked, I will state with great pride whom I support. If someone wants to engage in a serious intellectual discussion regarding why I feel so strongly, I'm thrilled to share that with them and answer questions, and even debate issues if they challenge me. How can I best handle the barrage of e-mails I get from a few people who insist on passing on false information, ridiculous jokes that aren't even remotely factually based, and links to Web sites that I consider nothing short of propaganda? These are the same folks who send me ludicrous e-mail hoaxes that can easily be verified by a quick trip to Snopes.com. They tease me if I reply with a correction, so I simply delete the hoax and urban-myth e-mails. But when they send me things berating my presidential candidate choice, I wish I could send something that's not offensive, but clearly states that I don't appreciate their disrespect. How do you recommend handling this?
Dear Pride,
Keep hitting the "delete" button.