Background Check
Is it a good idea to find out more about a psycho parent?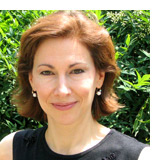 Get "Dear Prudence" delivered to your inbox each week; click here to sign up. Please send your questions for publication to prudence@slate.com. (Questions may be edited.)
Dear Prudence,
My biological father was (and I guess might still be) a dirtbag. He beat my mother, molested my sister, and ridiculed my brother so much that for a short time, my brother became one of those kids you see slobbering all over his hands, rocking rhythmically. The effects of this early family life were cruel, but they don't align with the pattern family dysfunction often produces. My mom went back to college, then got her M.A. My sister also earned her B.A. and M.A. My brother eventually realized he was smart and capable of becoming a doctor, and did brilliantly on his recent medical-school boards. I've done OK myself. As a team, we've collectively forgotten about our father. This was easy, since he agreed to relinquish paternal rights and we were adopted by our first stepfather, who later died. We changed our last names and moved a different coast. Now I'm in my early 30s, with a wife and a beautiful 2-year-old daughter, and I've found myself more and more curious about my family health history, including those genes that come from the paternal father. I have no interest in contacting him. But I wouldn't mind getting in touch with his parents to find out about health history. This kind of knowledge would upset my mother to the point of stuttering. And I don't remember my paternal grandparents' names, so I'd have to ask my mom for their names and contact information. Should I or shouldn't I?
Dear Just,
It's completely understandable that now that you're a father yourself, you wonder about your own father, and what of him—and his family—is in you and your daughter. But what you and your siblings already know about yourselves is what's most important: All of you had the strength and drive to make happy and productive lives. So, I would caution you about your intended search. You say you don't want contact with your father, but getting in touch with his family might well put him back in contact with you. Your papa was not just a rolling stone, he was a violent pervert. As far as his extended family is concerned, it sounds as if during the years before you changed your last name, his own parents—your grandparents—had no role in your lives, indicating that your father wasn't just the black sheep, he was part of a diseased flock. Before taking any steps to find his family, it's only fair to discuss this not only with your mother, but with your siblings. And before you decide to do that, repeat to yourself the phrase violent pervert several times and see if that doesn't cool your curiosity. As for knowing your health history, any tidbits of information you get would likely not be worth the damage to everyone's health by having this monster reappear.
Dear Prudence Video: Tomboy Girlfriend
Dear Prudie,
I was in an abusive, controlling relationship many years ago. I thought he was intense and romantic, but later realized that he was scary and possessive. I became pregnant during the relationship, but the thought of my child having to live in that kind of environment gave me the courage to leave. I got out  before I had my son, and haven't seen my ex since. When my son was 4, I married an amazing man who loves my son as his own and adopted him. We always knew he would want to know more about his biological father and (I thought) I was mentally prepared for this. He's asked about his "before dad," and I have tried to answer his questions as neutrally and succinctly as possible. My husband and I recently had another child, and my now 10-year-old son is understanding the biological aspect of families. Recently he asked what my ex looked like and if I had any pictures. The questions made my stomach jump. I understand the psychology of not bashing the other parent for the benefit of the child's self esteem, but I don't have anything good to say about my ex. He completely terrorized me,  and I was terrified for years afterwards that he would find me. Do I tell my son how horrible this man is? Do I sugarcoat my experience so that I don't harm his self worth? Do I keep quiet until he asks more questions?
Dear Protective,
Oh, the long, spidery reach of the psycho dad. As you can see from the above letter, it's hard to come to terms with the fact that the person who gave you life is a frightening, malign figure. You've been doing a good job by being neutral and honest with your son about his father. It's like talking about sex: You want to give enough information, but not too much, and also convey that you're comfortable with the topic. Do you have pictures of your ex (if not, is there a way to get some without contacting him)? That might be enough to satisfy some of your son's curiosity right now. He's seeing how his new sibling looks like you and your husband, and he wants to know about the missing biological part of him. When you show him the pictures, you can say, "He's very handsome—look, you got his nose," and do it with a tone that conveys that nose is fine with you. Your son has probably picked up that his father is a somewhat taboo subject, so when you show the pictures, ask if he has any questions. If he doesn't, tell him he can always ask as they occur to him. But if he wants to know what happened, you don't have to tell him everything, but you do have to tell him the truth. The truth is that despite having good qualities (you did fall in love with the man), his father couldn't control his anger. That made it impossible to be with him, which was sad for all of you. You can explain a problem like that often happens because a person wasn't given the right tools to deal with anger in childhood. Reassure your son that he was, so while he may have his father's nose, he didn't inherit his temper.
Dear Prudie,
I recently graduated college, and I'm living with my boyfriend of almost three years. He's smart, caring, funny, giving—and completely unmotivated to do anything with his life and is living off a trust fund. He's told me he doesn't want to move from the city we currently live in, and sees no reason to change anything, even though I want to switch jobs and move. I was having trouble with this and a host of other issues a few months ago, a lot of them to do with figuring out what direction I want my life to go, so I thought (stupidly) that if I moved out, maybe I could get some perspective. While we were on our break, I hooked up with another guy. It didn't work out, and I wasn't having any life-lesson epiphanies, so I moved back in, because I genuinely missed and love my boyfriend. Do I tell him about the other guy? Especially when (this is the kicker) he's a member of my boyfriend's favorite sports team? I feel awkward, because I think some of our mutual friends know, but I'm not sure he or the relationship could take it if I told him.
Dear Witholding,
If you really think telling him would end your relationship, then do so. He may be caring, funny, etc., etc., but most of all, he's spoiled and lazy. Of course, many rich young bums have become disgusted with themselves and eventually gotten off their duffs; others have just become rich, middle-aged bums. But why do you want to hang around to find out which way he goes? When you left, you were fed up with him and looking to discover who you were on your own. Instead of actually doing that, you had sex with an athlete while waiting for epiphanies, then went back to Mr. Trust Fund. You say you want to pursue a new job in a new city—that's a great idea. Here's an epiphany: Do it. This is the time to take on the responsibilities of adulthood instead of drifting in someone else's orbit, waiting to see if there are signs of intelligent life.
Dear Prudence,
My husband and I have been trying to conceive and carry through a pregnancy for almost two years. After two difficult miscarriages, we finally seem to be on track for a healthy spring delivery. We recently shared that good news with our parents and siblings. Within hours of being told about the pregnancy, my much older sister-in-law sent an e-mail to my husband about our baby registry. She wrote that I had expensive tastes and he should tell me to register at a thriftier retailer. Most of her e-mail made comparisons between the inexpensive essentials she purchased for her children and the frivolous ones I selected. I would like to make it clear: I did not tell anyone about the baby registry. It was the result of Internet window shopping during my previous pregnancy that ended in a miscarriage. I hadn't remembered the registry's existence until she pointed it out. If my sister-in-law had paid as much attention to the due date on the registry she tracked down as she did to the prices, she might have noticed the incongruence with my current due date. I'm at a loss for how to react to her comments. I'm curious whether either my sister-in-law or I violated baby-registry etiquette.
Dear Expecting,
Let's see, is beating up the happy parents-to-be for their taste, while neglecting to express any delight in the future family member, a breach of etiquette? I'd give that a yes. Since the e-mail was to your husband, he can reply to his sister, "We appreciate your good wishes."