A River Runs Through Him
What can we do about a co-worker's long stance at the urinals?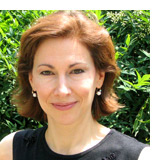 Get "Dear Prudence" delivered to your inbox each week; click here to sign up. Please send your questions for publication to prudence@slate.com. (Questions may be edited.)
Dear Prudence,
Male bathroom etiquette is fairly straightforward, but we have one person on the floor who makes the rest of us uncomfortable. We have a standard bathroom with two urinals, three stalls, and three sinks for male employees in our office. The urinals are to the left of the sinks and the stalls to the right. There is one person, whom I will call Pierre (for one who pees through the air), who stands an uncomfortable (for the rest of us) distance from the urinal. I estimate that he's about 20 to 24 inches away from the porcelain when he goes. Since there are two urinals, if one of us is second into the bathroom we can go to one of the stalls to do our business. But there are times when a person can be trapped at the first urinal, as Pierre mans up to the second one, which makes it more uncomfortable trying to slide between him and the wall to get out. Pierre is a weightlifter type who probably knocks back 128 ounces of water a day; he's in the bathroom often, and he's not very friendly. We would like management to talk to him, but we don't know how to bring it up.
Dear Forced,
I thought I should refer this to someone with more knowledge of men's-room etiquette matters. Then I decided Sgt. Dave Karsnia of the Minneapolis-St. Paul Airport Police Department probably has enough going on right now. This seems rather a wee problem to take to management. Unless you're quite certain a bathroom is being used for drug deals or sexual encounters, it's probably best not to write a joint letter about a colleague's long stance while urinating. I understand from my sources that asking Pierre to move while midstream can lead to havoc, so if you find yourself snared and the wait seems excessive, just continue squeezing by. But since the problem is getting trapped at the first urinal, if Pierre's not in there when you arrive, why don't you all make a habit of going to the second urinal? And let's face it, if this is the biggest problem of your day, urine luck.
Dear Prudence Video: While the Wife's Away
Dear Prudence,
My younger, 13-year-old sister is having a slumber party for her birthday, and invited three or so of her 13- to 14-year-old girlfriends to our house. Shortly after, "Sara's" mother suggested that my sister's party should be held at "Tammy's" house. Why? Because Tammy has a single mother. Sara's mother is concerned that my father will be in his house during the festivities. There is no reason to be concerned about my father doing anything inappropriate to any of the girls (all the parents have met each other), but she is just uncomfortable about the idea of her daughter sleeping in the same house with another nonfamily man. She has also convinced the other parents that a change of venue would be a good idea. Although Tammy's mother is willing to host the event, my family is offended that the situation has come to this. Since when is it a crime to have a happy two-parent household? Should we cancel the event altogether, at my sister's expense? Ask my dad to go on a mini vacation? Go along with the venue change? Tell this lady she is overreacting?
Dear Befuddled,
Jeffrey Zaslow of the Wall Street Journal has written some disturbing pieces recently about the insidious trend of assuming all men are predators unless proven otherwise. Society—particularly our children—pays the price for broken homes and for families that have never even had a father around. Now we're supposed to run screaming in the night because a father actually lives with his own wife and children? Obviously, it is up to the parents involved to handle this situation, but I think yours must take a firm stand. (And I'm taking at face value that there is no reason for Sara's objection beyond the one stated.) Your mother should speak to Tammy's mother and explain that while she's nice to offer her home, her daughter has been looking forward to being hostess for this event, that they want to go ahead and have it at your house, and she hopes her daughter will attend. Then call Sara's mother and explain that while she is sensitive to her concerns, it's unfair that her daughter can't have a planned sleepover just because both she and her husband will be home. Tell her they're going ahead with it, and hope she will let her daughter be included. Contact the other parents to let them know they're back to the original sleepover plans. I hope that is the end of this ugly situation. We look back with horror at witch trials; let's hope we're not embarking on warlock hunts.
Dear Prudence,
Over a month ago I miscarried at 12 weeks along. My husband and I had told our friends and family about the pregnancy. After the loss, we received lots of support and sympathy via cards, e-mails, and even some flowers. It was wonderful to know we were loved during such a devastating time. Unfortunately, we realized that my husband's brother had not been in contact with us in any way, even to offer an "I'm sorry." My husband and his brother were each other's best man, we see him and his wife frequently and get along great. We did hear through their mother that he was very upset and sorry. After a few weeks, he did call, but just asked how we were doing and had questions about an upcoming family event. My husband and I are both harboring some resentment and feel that his brother was very selfish for not offering us any sort of sympathy while we were (and still are) grieving. Should we let him know how we feel, or just let it be water under the bridge?
Dear Grieving,
Since you know your brother-in-law was upset for you, this is clearly a case in which he feels utterly uncomfortable at bringing up the subject of miscarriage. Of course it would be much better for him to express his sadness, but he may feel it's too private a matter, and that he'll make you feel worse if he mentions it. Since leaving things as they are is harming your relationship, have your husband say to his brother that he heard from their mother how sorry he was about the miscarriage. Then your husband can tell him how hard it's been for the two of you. Your brother-in-law may not say much more than that he's sorry, but it will stop this situation from festering. Accept that while he didn't behave as you would have liked, it was out of discomfort, not malice, and move on.
Dear Prudie,
For my mother's birthday, my brothers, sisters-in-law, and I are organizing and paying for a new family portrait to be taken in the fall. My youngest brother is not married, but has a live-in girlfriend. His girlfriend was included on a recent e-mail among the siblings about multiple upcoming events, one of which is the portrait. She now thinks she is to be in the picture, and offered her availability. I'm bothered by this; in my opinion, family requires blood or legal ties. I am also in a serious relationship, but would never consider including my boyfriend in a professional family photo until we are married. I've been accused of not liking my brother's girlfriend, but she's not been around the family enough for me get to know her. Anything I say about her being in the portrait will likely be misconstrued as me not liking her. Am I justified in wanting only family members in my family portrait? If so, can you offer any suggestions on delivering the message?
Dear Limited,
It sounds as if you don't actually like what you've seen of your brother's girlfriend, but that's not the issue here. It's one thing if people are taking holiday snapshots and you push everyone who doesn't have a familial or legal relationship out of the photos. But it's perfectly reasonable, when arranging for a formal family portrait that will be on permanent display, to limit the group to those who've made their relationships permanent. Since she got the e-mail and replied to you about her availability, just send an e-mail back to her and your brother and say that you're sorry you didn't make things clear, but the portrait is just of family members and spouses, and that your own boyfriend is not going to be in it. Add that you're hoping she will be attending all the other family events, and you're looking forward to seeing her there.