Stain Removal
My ex is airing my dirty laundry to our friends and colleagues. What can I do?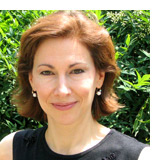 Get "Dear Prudence" delivered to your inbox each week; click here to sign up. Please send your questions for publication to prudence@slate.com. (Questions may be edited.)
Dear Prudence,
I've just gotten out of a long relationship that ended rather abruptly and badly. My partner and I were together for almost 10 years, most of them wonderful and loving, but the last year was a complete nightmare. We both work in the same profession—academia—which is a small, small world. This means, first, that there is no real possibility of a clean or permanent break, as we will inevitably run into each other at professional conferences several times a year; and second, that we share many of the same friends and colleagues—most of our common friends are colleagues. The problem is that my ex has been airing our dirty laundry—or, more accurately, my dirty laundry—to many of them. I have refrained from doing this myself, in part because one of the reasons for the breakup was my ex's affair with a colleague, and airing my ex's dirty laundry would also involve damaging the reputation of the third party. I have asked my ex to show me the same consideration, or at least to take responsibility for the affair in telling the story, to no avail. I don't want to engage in retributive gossip-mongering, but I also do not want to let an erroneous account of events circulate unchallenged. Also, I'm worried that this nastiness may eventually have some negative effect on my professional life and relationships. Please don't tell me that I shouldn't worry about what other people think or that "mature people will realize that this is just gossip and will not change their opinions of you on the basis of it." We all know that academics are not known for their maturity or social acumen. What can I do?
Dear Academic,
It's admirable that you don't wish to engage in retribution against your blabbermouth ex, but I don't understand your inability to tell your friends your version of what happened, or your desire to maintain the virginal reputation of the third party. While your former partner may have had an affair, clearly Ex has something salacious to say about you, and Ex is telling everyone. If you simply refuse to talk about it, your former's version becomes the official record. Surely your friends have expressed their concern about your well-being during this difficult time in order to a) express their concern, and b) find out more juicy details. You don't have to engage in character assassination when you say the breakup was painful for all parties, but ultimately you couldn't salvage your relationship once your ex started cheating on you. (If you want to then set off for a hike on the high road, you can decline to disclose colleague X's identity.) Mention this—reluctantly, painfully—to the most reliably gossipy of your friends, and everyone will quickly know there's  another side of this story.
Watch Prudence's latest video letter here.
Dear Prudence,
I'm 36, but look and feel younger. There is a young lady in my office, about 10 years younger than me, whom I enjoy chatting with. Her desk is just a few feet from my office, so I walk past her dozens of times a day. Maybe once or twice a day, I'll stop for a minute and make small talk. She always smiles brightly and jokes with me, and she has said some very complimentary things about my personality and the way I dress. About a month ago, I asked her out for lunch. She said yes without hesitation, and we picked a day. But when that day came, she said she had been so busy that she'd forgotten, and asked if we could do it another day. When the new day came, it was a similar story. We've rescheduled lunch four times now, which seems a little excessive to me. But she continues to be very friendly, pay me compliments, and laugh loudly at my jokes. Is she really not interested, in spite of her telling me that I have a "wonderful personality," that I "look great today," and so on? She's really sweet, and I don't want to let the opportunity to get to know her better slip away, but I also know that repeatedly being "too busy" or "forgetting" is usually a sign that a girl's not interested.
Dear Confused,
You've gotten to know her quite well enough. I have the feeling that when you walk away, she rolls her eyes at her cubicle mates about your latest joke. Now she's demonstrating to them her Pavlovian powers: She compliments your clothes, and you keep asking her out—no matter how many times she gives you a lame excuse for breaking the date. Continue to give her a delighted smile and nod when you pass by, but stop pausing for small talk and jokes. Your friendly withdrawal may actually prompt her to reschedule that lunch. But if she does, you have to decide if you want to pursue someone who makes you feel like Charlie Brown after Lucy has yanked the football out from under him yet again.
Dear Prudence,
I am happy. I'm 23, and I have a wonderful life, the best husband (of three years) any woman could ask for. He is my soul mate. We crack jokes to each other, about each other, and we don't take offense. We are honest and trust each other 100 percent with everything. We have two children, 4 and 2; they are happy. We take them out, we play with them, we read to them, they are our little miracles. They are so well-behaved in every way. We are not rich, in fact, we live paycheck to paycheck. We don't have a lot of extra money, but I believe the things we really want will come in time, after paying what little debt we have left. We don't have a lot of friends, mostly because all our old ones are off doing drugs and other things we don't approve of. My husband and I come from really bad family situations, horrible divorces, abusive family members,  and we have grown up less than fortunate. We made the best out of our lives so far and really look forward to our future together and with our children. Are other people this happy? Or are we just weird?
Dear Always,
Your letter makes me think of that scene in The Matrix, when we're told that the first simulated reality created by the machines to keep humans docile was of a life free of problems. It didn't work because the human mind couldn't accept such a premise and kept trying to wake from this fantasy. I believe you are happy, and that this is a golden time for your young family. Enjoy! I also believe that life has some left hooks in store for you—as it does for all of us. This doesn't mean that your essential optimism, your ability to laugh at yourselves, won't help you get through the painful times. But it means that believing you have escaped from the things that can make other people's lives such a travail is kind of like sticking out your jaw and asking life for a swift punch. You both have emerged from terrible childhoods. It's wonderful you've found each other, but be aware: Sometimes those childhood issues have a way of tapping you on the shoulder and saying, "Remember me?" And as self-contained as your little unit is, life's more fun if you have others to share it with, so let in some friends. Sure, keep away from drug users, but you will be very lonely if you require that everyone you spend time with is as happy as you are.
Dear Prudence,
I am 31 years old and live 2,000 miles away from my parents. My dad is 63 and my mother is 58. Both are retired and have advanced degrees. They have a good computer but rarely use it. Every time they do try to use it, it's a disaster. They have taken computer classes and many people, including me and some employees of my brother's business, have helped them. Rather than try to figure out how to do things on their own, they call me every time they want to do something online. I help them make travel arrangements, find the addresses of restaurants, find movie times, etc. I am losing my patience. When I suggest that they must practice their skills in order to retain them, they come up with every excuse to avoid using a computer! They have an aversion to technology and scoff at computers, DVDs, CDs, etc. What should I do? I love my parents, but I feel like it is their responsibility, while they are of sound mind and body, to learn these skills.
Dear Sick,
They can't be so averse to technology if they understand the efficiency of getting you, from 2,000 miles away, to do restaurant and movie searches for them. How did they get you to learn to tie your own shoes or look up the spelling of words? They stopped doing it for you. You have to stop doing it for them. But before you send them off on their own, do one more search for them. So they won't keep relying on the kindness of family members or family member's employees, find a local computer consultant who can come to their house and give them one-on-one lessons on their own computer, and who—for a fee—can be a phone-call away when they get tangled in the Web.