Five's Company
Help! I'm not just dating my boyfriend, I'm also dating his friends.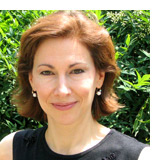 Get "Dear Prudence" delivered to your inbox each week; click here to sign up. Please send your questions for publication to prudence@slate.com. (Questions may be edited.)
Dear Prudence,
I'm a 28-year-old professional who's been dating a great guy in his 30s for about three months. The problem is, I think I'm also dating his friends. Just two weeks after we started dating, he invited me to meet his buddies—five people (four guys and one girl) he's known since high school. Since then, it's been weekend after weekend of barbecues, dinners, drinks, and even a wedding with them. The other night, he asked me to a movie after work. When I got there, all five friends were saving my seat. The buddies are all funny, smart, incredibly nice people, and they've been nothing but welcoming to me. I do feel a little left out when we're all together, because they have to explain all of their inside jokes to me. His family isn't very close, so his friends are really all he has. If I tell him that I don't want to hang out with the buddies so much, I'm afraid he's going to take it as criticism. I like him a lot and really enjoy the time we spend together. I just want to spend less time with the friends and more with him. Am I being a jealous, needy girl who just wants his undivided attention? If not, how can I bring up the subject without sounding like that girl?
Dear Sixth,
It sounds more like you're trapped in the oeuvre of Judd Apatow than that you're in a relationship with this guy. Going with your significant other to his high-school reunion may be fun (OK, usually not), but thankfully, these events come around once every five years. You're in a perpetual high-school reunion with a group of thirtysomethings who seem intent on turning the world into their cafeteria table. He says his friends are really his family, but if his family was his family, would you expect to meet him at the movies with Mom, Dad, Uncle Irv, and Aunt Myrna? There's nothing abnormal about wanting to cut this back to just dating him, so stop worrying about how you sound when you bring it up. Just say his gang is delightful, and you know how much they mean to him, but you'd like more one-on-one time with him. If on your next date, you, he, and the fab five get together to discuss why you want to break them up, break up with him, and look for someone capable of going solo.
Watch Prudence's latest video letter here.
Dear Prudie,
I was to be a bridesmaid in a summer wedding when a month ago, the bride and groom mutually decided to cancel the wedding. The two other bridesmaids and I understand the situation and agree with the outcome. Unfortunately, the bride is not in the position to reimburse the costs to the bridesmaids. The dresses couldn't be returned but are wearable. This was a destination wedding on the beach in Florida, and changing the ticket would cost my boyfriend and me more than $200. We decided to make a vacation of it and go. When I mentioned this to the other bridesmaids, they all decided to go. The ex-bride has been concerned about the hassle the cancellation has caused us, so we told her about the trip, thinking it would make her feel less bad. Now she is upset with us. She feels that this was her wedding weekend but it was canceled, and out of respect for her feelings, we shouldn't go. I love my friend, but I don't think her request is appropriate unless she is willing to reimburse us the cost. Am I being tacky by going?
Dear Beach,
First, a word about destination weddings. Yes, every wedding requires a destination, but usually that is a place close to, or the home of, many of the guests. If marrying couples want to celebrate their union with days of fun in the sun and surf, how about just calling it a honeymoon and leaving everyone else out of it? As to your situation, no, you are not required to kiss your reservations goodbye and spend the weekend with the ex-bride listening to the new breakup album of Kelly Clarkson. You and the other bridesmaids are entitled to turn this fiasco into a vacation. But why not encourage the bride to join you? She's got tickets, too, and she could probably use a change of scene. Yes, she may spend part of it being morose, but maybe she will also come out of her funk and raise a few toasts to saving herself the cost of a divorce. If she doesn't want to go, leave with a good conscience, but just don't write any "Wish you were here" postcards.
Dear Prudie,
My husband's brother and his family graciously hosted us for a few days when we flew across country for a visit. Although they live in a large home with a cupboard full of plates and employ a full-time housekeeper, they used disposable plates the entire time we stayed with them. It was pretty clear that they typically use disposable plates all the time. When we sat down for a Mother's Day dinner, they even served the dinner on heavy-duty disposable plates and bragged about how they felt "almost" like real plates. I am not the world's biggest environmentalist, but I do care about protecting our Earth's limited resources for the sake of the next generation. Since we're sure to stay with them again in the future, is there any polite way to ask them whether they've considered the larger consequences of their choice to use disposables?
—Hate To Throw It All Away
Dear Hate,
Yes, it's discouraging to see needless waste; what's also discouraging is for houseguests to critique your hospitality. Here's about the only thing you can do: When mealtime comes around, suggest that if they want to save some of their paper plates, you'd be happy to volunteer for dishwashing duty. If they decline, paper it is. I note that to get to your in-laws' for a visit, you flew across the country, thus spewing carbon dioxide into the atmosphere, and that you plan to do it again. Lecture them on how they're destroying things for the next generation and they may suggest you do your part and stay home.
Dear Prudie,
My daughter is 5 years old and has, like most girls her age, a hamper's worth of stuffed animals. While she has her favorites, she constantly wants more and usually connives to get someone (read: her grandparents) into procuring a new one every couple of weeks. The new one immediately becomes her favorite and she must sleep with it every night and haul it around half the day. My question is: Does this behavior indicate she'll be overly promiscuous as an adult, or at least unable to commit to a single partner?
—Perhaps Overly Worried Father
Dear Perhaps,
Of course that's what it indicates. You'd better start thinking now about what you're going to do when she's a young woman and throws over that big, chubby guy with the annoying laugh, Barney, for the sexually ambiguous Tinky-Winky, whom she then dumps for that moron, Elmo, who every time they come over asks you to get down on the floor and tickle him.