Watch Emily Bazelon Make Stephen Colbert Cry
She reduces host to shame and tears while discussing bullying on The Colbert Report.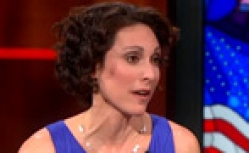 TODAY IN SLATE
Foreigners
The World's Politest Protesters
The Occupy Central demonstrators are courteous. That's actually what makes them so dangerous.
Federal Law Enforcement Has Declared War on Encryption
Justice and the FBI really do not like Apple's and Google's new privacy measures.