Sponsored content provided by

Dairy for Life: The "White Gold" Rush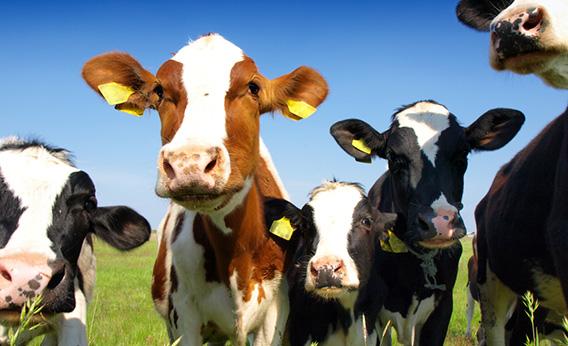 As Bill Wavrin sees it, while there are always those who fall on hard times, there are also those who can lend a helping hand. A family dairy farmer in Mabton, Wash. since 1990,Wavrin felt compelled to do what he could for people in need in his community. And, when he spoke with fellow farmers, he found they shared his sentiment.
By December 2012, 31 Yakima Valley and Tri-Cities food banks discovered that they had hit "white gold," Wavrin and five other dairy farmers decided to donate $60,000 to provide for 25,000 gallons of milk throughout 2013 to communities plagued by food insecurity. Known as "Dairy for Life," the initiative is Wavrin's passion, and he is working hard to bring more farmers on board and extend the program for several years.
Aside from Wavrin and his brother Sid, who co-own Sunny Dene Ranch, the initiative's members currently include: Jake and Genny DeRuyter of DeRuyter Brothers Dairy, Dan and Carolyn DeGroot of Skyridge Farms, Tom and Heather deVries of deVries Family Dairy, the Dolsen Families of Cow Palace, the LLC Aquilini Family, Henry and Lori Oord, and Jon and Lori Wheeler of Sunnyside Dairy. All reside in the Mid-Colombia Basin region.
Rod Wieber, Chief Resource Officer at Second Harvest (the milk distributor for the program), describes the milk donation as "white gold, because it's something the food banks rarely see. And to have it on a recurring basis is a huge boon."
A nonprofit with a network of 250 food banks and meal centers in eastern Washington and northern Idaho, Second Harvest is using the funds from the farmers to purchase 400 gallons a week of reduced-fat (2 percent) milk from Darigold, a farmer-owned co-op that processes fluid milk, in which all six farmers are members.
Although the current donation of 25,000 gallons over 12 months is significant, Wavrin thinks local farmers can do more. Donations from each farmer in the program reflect the size of the dairy farm, and the participating farms each boast an above average herd size for the state of Washington. Wavrin's farms (Wavrin and his brother own three farms together) have between 3,000 to 4,000 cows, depending on the time of year.
Wavrin believes that larger farms have more latitude to make sizable donations while still feeding their own families. When Wavrin recently attempted to formalize the program within the co-op, he felt resistance from some smaller farms.
"The idea is, 'If I can't feed myself, how can I feed others?' Maybe it will always be biased toward larger farms, because you still have something left over to be socially responsible with," Wavrin says. "Rural America is generous, but quietly so. I want it to be a group effort, because if we could pull together and get this program established, we could get a lot of milk to a broader geographical base of young families in need."
Bringing in more farmers to increase donations also would allow food banks like the one run by Helaina Meyers in Sunnyside to distribute milk more equally to their 625 families who are food insecure—a number that is growing by two-to-12 families a week.
Through Dairy for Life, the Seventh Day Adventist food bank receives 90 gallons of milk a month, and the director admits she is hard pressed to divide up the highly-prized commodity. "I have to prioritize large families with kids," she says. "I need to take care of the children first."