A Death in Yellowstone
On the trail of a killer grizzly bear.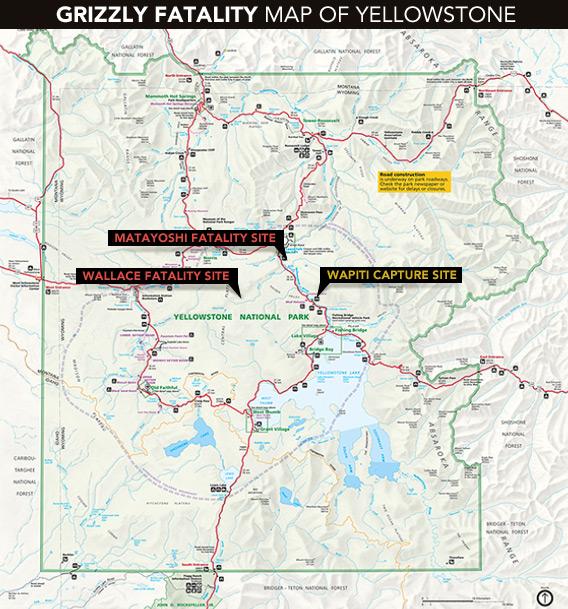 Doug Peacock, for one, doesn't think the government made the right call about the Wapiti sow. "I think it's to cover their cowardly, bureaucratic ass," he says, gruffly. "You know, because there's a slight chance of litigation out there. But the bear cannot go to court and speak for itself. It can't make that argument, and so the bear loses every time."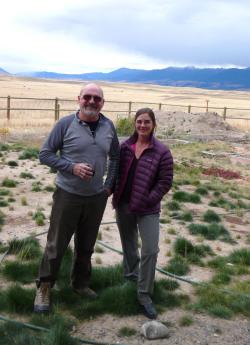 Peacock is a Vietnam vet who has spent the years since he returned from the war studying, photographing, and living among grizzly bears in and around Yellowstone. I wanted to see where John Wallace and Brian Matayoshi were killed, but the National Parks Service had denied my request for an escort into Yellowstone last October.
I drive in with Doug and his wife, Andrea. She's an environmental journalist who could be described as Peacock's mobile fact-checker. He'll say something bombastic, like how he can't remember a Yellowstone superintendent that he respected, and she'll chime in with a qualifier—"Finley wasn't half bad"—or a don't-take-this-so-seriously laugh.
When we get to Hayden Valley, to the trailhead where John Wallace was last seen alive, there's a sign proclaiming that the entire trail is off-limits. Peacock thought that since they had euthanized the Wapiti sow weeks earlier, the trail might have been reopened, but no dice. "Jesus. I've never seen such a huge area closed," he says. "I've just never seen one this big this late in the year. So they're nervous." Being nervous isn't unreasonable—the Interagency Grizzly Bear Study Team, the research group made up of federal and local bear managers, is currently defending a $5 million wrongful death lawsuit over an incident that occurred in Wyoming in 2010: A recently trapped grizzly killed a man after bear managers had removed warning signs from the area.
We decide to head over to the Pelican Valley—another grizzly hangout—where the trails are open.
Peacock doesn't believe there's such a thing as natural or unnatural behavior when it comes to grizzlies, at least not as the bear managers define it. "It is within the range of the 'natural behavior' of any grizzly to kill a human during his or her average life span," Peacock wrote in his memoir of his first 20 years spent photographing and living in the Western Wilderness, The Grizzly Years. "The combination of a grizzly's disposition on a particular day and the nature of its confrontation with any particular human is also probably unique. It would probably never happen again."
But despite thinking all grizzly behavior is "natural," he believes that some grizzly behaviors are predictable, and he gives me the standard set of instructions for what to do should we encounter any in the Pelican Valley. He tells me, "Just stay behind me and don't do a thing. Don't move a muscle. Just stay in a little knot and don't do anything any of those other people did. Don't scream. Don't run."
When Peacock instructs me to pull the car onto a small patch of dirt under a bunch of trees, I'm starting to get anxious. It doesn't help that after we drove away from Hayden Valley, he had said, "If that trail were open, I would consider this one of the more dangerous grizzly hikes of my life." The bears are in their prehibernation hyperphagic state, he says. They'll go into their dens for the winter within a month.
Once we're on the trail, Doug's in front, I'm right behind him, and Andrea is behind me. I keep my head down and try to concentrate on the ground. I'm notoriously clumsy, so I'm afraid I'll trip on a root or a stone sticking out. We've been walking for five minutes when Andrea says something to Doug that sounds urgent. I can't make out what it is but Doug stops short and I walk right into his back.