DoubleX Gabfest: The Hobosexual Edition
Listen to Slate's show about Michele Bachmann, international adoption, and a controversial hobo-themed wedding.
Posted Thursday, Aug. 11, 2011, at 10:27 AM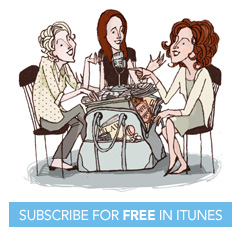 Listen to the DoubleX Gabfest by clicking the arrow on the audio player below or by opening this player in another tab:
In this week's gabfest, DoubleX founding editor Hanna Rosin, managing editor Jessica Grose, and editor Nina Shen Rastogi discuss two Michele Bachmann profiles (including the provocative Newsweek cover story), and a controversial hobo-themed wedding featured on Etsy's blog. E.J. Graff, a senior fellow at Brandeis University's Schuster Institute for Investigative Journalism, joins us to discuss her heartbreaking series on international adoption, "The Makeni Children" in Slate.
The DoubleX weekly "coffee talk" endorsements:
Nina Rastogi says she's late to the party recommending turntable.fm, the Internet DJ-ing service, but heartily endorses it nonetheless.
Hanna Rosin loves Sigrid Nunez's memoir of her time living with Susan Sontag, Sempre Susan.
Here are some links to other things we discussed this week:
MYSLATE
Hanna Rosin is the author of The End of Men, a co-founder of Slate's DoubleX and a senior editor at the Atlantic. She can be reached at hanna.rosin@gmail.com. Follow her on Twitter or Facebook or visit her website.

Jessica Grose is the author of the novel Sad Desk Salad, co-author of Love-Mom, and a regular Slate contributor.

Nina Shen Rastogi is a writer and editor, and is also the vice president for content at Figment.