DoubleX Gabfest: The Aggro Edition
Our editors discuss the attack on Lara Logan, a new sociological study on bullying, and the case of alleged murderer Julie Schenecker.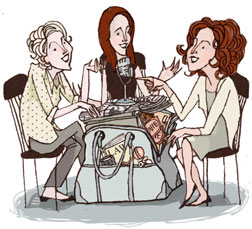 To listen to the DoubleX Gabfest, click the arrow on the player below.
In this week's gabfest, DoubleX founding editor Hanna Rosin, managing editor Jessica Grose, and editor Kate Julian discuss some troubling responses to the sexual assault of CBS reporter Lara Logan, a new study about bullying published in the American Sociological Review, and Katherine Ellison's op-ed about Julie Schenecker, a mother accused of murdering her two teens, in the New York Times.
The DoubleX weekly "coffee talk" endorsements:
Kate Julian recommends the HBO documentary Google Baby, which is about the booming surrogacy industry in India.
Here are some links to the things we discussed this week: