DoubleX Gabfest: The Book Club
Slate's DoubleX Gabfest on Nicole Krauss' Great House.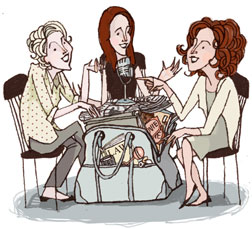 In this week's gabfest, DoubleX's Emily Bazelon and Hanna Rosin, along with The New Yorker's Margaret Talbot, discuss Nicole Krauss' latest novel, Great House. Bazelon and Talbot are puzzled about why this novel is less light-hearted than Krauss' last one, The History of Love. Rosin defends Krauss' attempt to make her characters intentionally less accessible. They all puzzle over the ghost child in the novel and also the surprise ending, which two of the three missed entirely.