There's a Gap for That
How the retail giant made fulfilling your needs its business.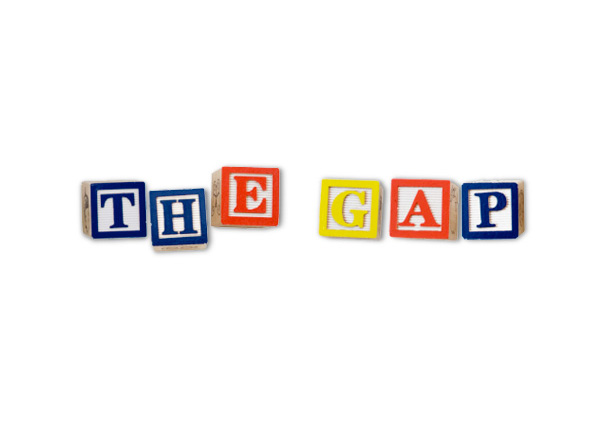 One of the occupational hazards of growing a business is becoming a victim of your own success—the company's original, grassroots vision is blurred and lost amid the pursuit of bigger and bigger profits. In selling an idea, you risk selling your soul. But that's nothing to worry about when you never had a soul in the first place.
To say that the Gap—and its current incarnation, Gap Inc., the $15 billion parent company of the Gap, Gap Body, babyGap, Gap Kids, Old Navy, Banana Republic, PiperLime, Athleta, and Intermix—lacks a soul is not a value judgment. It's just a fact. The Gap has never dealt in original, grassroots visions. Its goal has always been simply to find an existing need—a gap!—and fill it.
It all started in the late 1960s, when Donald Fisher, a fortysomething real estate developer, noticed two things about his hometown of San Francisco. First, that the city's hordes of hippies sure wore jeans a lot. Second, that it was oddly difficult to buy a cool pair of jeans in town. Eureka! In 1969, Fisher and his wife, Doris, kitted out one of their properties near San Francisco State University as a store designed to entice members of the counterculture. It trafficked exclusively in jeans and music; its exterior was emblazoned with the words Levi's, Records, and Tapes. At the time, pundits were using the phrase "generation gap" with the same anxious frequency that they use "millennial" today, and in a winking nod to the clientele they hoped to attract, the Fishers called their store the Gap.
That first outpost attracted kids in droves with its orange walls, speakers blasting rock 'n' roll, and spinning racks of Levi's. One year after launch, the Fishers had already opened five satellite locations around the Bay Area; in 1971 the company went public, becoming one of the largest American retailers of Levi's.
But as Levi's increased its presence in bargain-minded outfits such as J.C. Penney, the Gap needed to find a way to differentiate itself from run-of-the-mill department stores in shopping malls, with their sallow lighting and bland, gift-from-Grandma sweaters. So in 1973 the Gap introduced a house brand that made casual cool its signature: columns of stacked jeans and simple tops in an array of hues, nothing fancier than what you'd wear to a Friday night movie. (This hectic 1983 Christmas ad is a solid refresher course.) Mall-walking kids had appreciated the reliability in the Gap's denim, and now they knew to count on its rainbow of cotton staples, predictable in price and fit—a model that American Apparel would later come to emulate. The Gap had hit a sweet spot: items that were appreciably hipper than the competition, but not so much more expensive as to dissuade the young from buying them.
The thing about the young, though, is that they get older. In the '80s, the Gap smartly grew up alongside its mainstay teens. In 1983 it hired a new president, Millard Drexler, to establish the company as an arbiter of simple, easy living and "classic," "relaxed," unfussy clothes. As before, the clothes were neither cheap nor expensive; they were laid-back but still put-together. In walking this line, the Gap democratized the art of dressing well and shirked its mantle as a haven for teenagers. The brightly painted walls were nixed; in came plain white shelves and soft lighting. Meanwhile, Gap Inc. purchased Banana Republic in 1983 and transformed it from a safari outfitter to an upscale boutique of office-ready apparel, and boosted the Gap's cachet with the blisteringly ubiquitous "[So-and-So] Wore Khakis" advertising thrust of 1993 and 1994—which featured the likes of Miles Davis, Steve McQueen, and other beloved dead people in beige pants. The campaign was a study in the transitive property: Steve McQueen was cool; he wore khakis; khakis are cool; if you wear khakis, you are as cool as Steve McQueen! ("They don't say Rasputin or Adolf Hitler wore khakis," Barneys creative ambassador and Slate contributor Simon Doonan told the Chicago Tribune at the time.) A few years later, in 1998, the Gap doubled down on its khaki boosterism with the now famous swing dancing commercials, which were exactly what they sound like: folks swing dancing in khakis, looking like the happiest people in the world.